The Best New York Stories From Marc Spitz's 'Poseur,' Mapped
The Best New York Stories From Marc Spitz's 'Poseur,' Mapped
by Sarah Stodola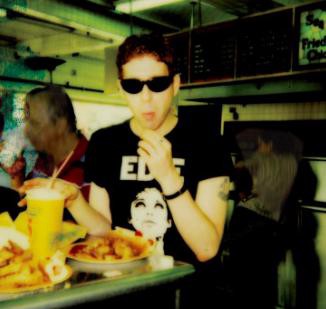 The new book by music critic Marc Spitz, Poseur: A Memoir of Downtown New York City in the '90s, out this week from Da Capo Press, is a wistful, candid recounting of Spitz's struggles with career, love and drugs as he made his way into adulthood. The memoir's also enjoyable for its many anecdotes of downtown New York during the 90s, the time when Chloë Sevigny was coming off Kids, the actress Adrienne Shelly was the reigning indie queen, and Bennington graduates seemed to be everywhere. Spitz's anecdotes about the actors and musicians he meets have a wayward namedropping charm — they also, all together, form a fascinating portrait of the people and places that made that era in the city so vivid. Below, a map to 16 of the most notable encounters.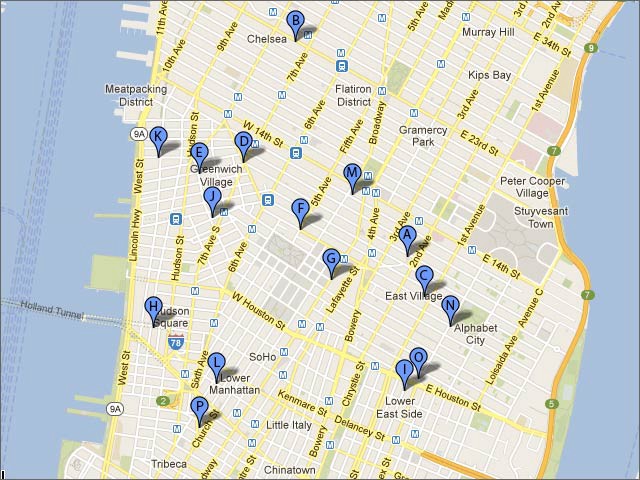 ALLEN GINSBERG, POET
St Mark's Church
131 E 10th Street at 2nd Avenue
St. Mark's Church, always an auspicious location for a Ginsberg sighting. Spitz got his on the books on New Year's Day 1989 during the church's annual poetry marathon, where Ginsberg's partner Peter Orlovsky was reading. Ginsberg entered and approached Spitz, clearly expecting him to give up his front-and-center seat. Spitz was too dumfounded to move, but a neighbor made room for the poet. First impression of Ginsberg: "Older gent, gray bearded and balding in a well-made tweed coat and complex patterned 'Cosby' sweater, the kind my Grandma D would have loved to knit me."

SHIRLEY CLARKE, FILMMAKER
Chelsea Hotel
222 West 23rd Street between 7th and 8th Avenues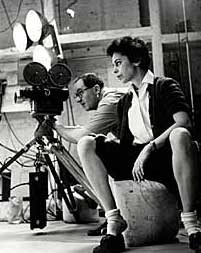 Knowing how many great artists had passed through the Chelsea, Spitz secured a room there while working at The Kitchen, an experimental art space nearby. One night, while having tea with a couple new neighbors in the hotel, an old woman came in and sat next to him on the couch. "I thought this was merely a cool-looking, frail, artsy-fartsy old duck here," Spitz writes. It wasn't. It was avant-garde filmmaker Shirley Clarke. They later went to see Born on the Fourth of July and eat dinner at El Quijote, in the basement of the Chelsea. What did Clarke think of the Cruise movie? She tsked loudly, said "Oh my god" a lot, then fell asleep midway through leaning against Spitz.
JULIA CHAPLIN, WRITER
Holiday Cocktail Lounge
75 St. Mark's Place between 1st and 2nd Avenues
Boy walks into a bar, boy meets writer from his favorite magazine. That's the stuff New York dreams are made of, and it happened to Spitz one evening at the Holiday Cocktail Lounge, one of the classic dive bars in the old East Village. "I'm a cool hunter," she told him. "What the fuck is a cool hunter?" he responded, a few drinks in. But they became friends anyway. The writer was Julia Chaplin, then of Spin. (Spitz would make a name for himself at the magazine a few years later.)

ADRIENNE SHELLY, ACTRESS
Two Boots
201 W 11th Street at Greenwich
Magnolia Bakery
401 Bleecker Street at W 11th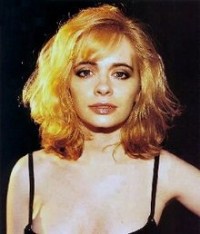 Spitz met Shelly in the baggage claim after a JetBlue flight to New York from LA, and the two shared a cab into the city, where Shelly, sensing Spitz was in a bad (drug-induced) way, looked out for him, making him an impromptu gift of sixty dollars. Period detail: Shelly had just appeared on the cover of Spin "tongue-kissing Evan Dando" above the cover line, "'S' Is for Sex in the '90s." They met up again some time later near Shelly's West Village apartment. After pizza at Two Boots, she bought him a banana pudding (also my favorite) at Magnolia. "Every time you feel like it's getting too much, I want you to go in there and get a banana pudding," she told him.

GORDON LISH, EDITOR
Apartment Building
5th Avenue between 7th and 8th Streets
When Spitz learned that Gordon Lish was his cousin, he believed he'd found his big break. "Gordon Lish could make you into something," Spitz recalled thinking. Lish took an initial interest in Spitz, getting him into his infamous writing seminar, which Spitz proceeded to despise. He made it to the second class before getting himself kicked out for a rash of contemptuous smirks and the donning of a t-shirt bearing the name of Philips Exeter, the prep school which had itself kicked out Lish.

SUCHI ASANO, IGGY POP'S WIFE
Shakespeare and Co. Bookstore
716 Broadway at Washington Place
As he recovered from a drug breakdown, Spitz took a job at the Shakespeare and Company bookstore. When a woman with pink hair and crazy clothes began working there, no one knew where she'd come from. Turns out she was Suchi Asano, Iggy Pop's wife, which didn't stop Spitz from making out with her after drinks one night.

CHLOË SEVIGNY, ACTRESS
Don Hill's
511 Greenwich Street at Spring St.
Max Fish
178 Ludlow Street between Houston and Stanton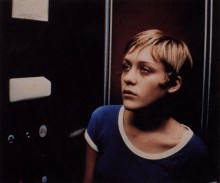 Spitz met Sevigny in the bathroom line at Don Hill's, the Soho club that used to host a popular dance party called Squeezbox. (Into every New York hipster's bathroom line, a little Chloë Sevigny once fell. It happened to me one time at Lit.) He accidentally burned her with his cigarette, then made an attempt at small talk, figuring the ice had been broken for him. Then: "She went to the bathroom, and I went to the bathroom, and when I came out, she was gone. If I find her again, it's meant to be," he told himself. He did find her. "Do you dance?" she asked him. And he did, with her, until she left the club, having written her number on his hand. They subsequently went on two dates, one at Holiday Cocktail Lounge, one at Max Fish, before realizing that in fact, it was not meant to be.

TONI COLLETTE, ACTRESS
Halo
49 Grove Street at Bleecker
The cast and crew of a play Spitz had written decamped one night to Halo. Toni Collette, who'd recently starred in the rock biopic Velvet Goldmine and who was a friend of a friend, tagged along in a crowd that also at times included Jennifer Connelly, Josh Hamilton and Peter Dinklage. As Spitz tells it, Collette called him cute and then "entered into a debate with this woman about whether or not I actually was nice looking." The debate must have come out in Spitz's favor, because he got her number. After a single awkward coffee date, he never heard from her again.

LEGS MCNEIL, MUSIC WRITER
Bob Gruen's apartment
The Westbeth
55 Bethune Street between Washington St and the Westside Highway
Spitz went to a party at rock photographer Bob Gruen's apartment in the famous Westbeth, and was introduced to one of his true heroes, the legendary music writer Legs McNeil. Spitz expressed trepidation about a punk book he was writing. Legs' advice? "Just write about who was fucking who," he laughed. "Seriously." Spitz calls it one of the happiest nights of his life.

JOE STRUMMER, LEAD SINGER OF THE CLASH
Toad Hall
57 Grand Street at West Broadway
Bar 13
35 E 13th Street at University Place
Amongst a group of friends at Toad Hall one night were Damien Hirst, Blur's bassist and, most importantly to Spitz, Joe Strummer. A few drinks (and joint hits) in, Strummer declared, "Let's go fucking dance, man. I know just the place." The place was Bar 13, and they had a blast. Strummer would be dead less than a year later.

RYAN ADAMS, MUSICIAN
Niagara
112 Avenue A at E 7th
Ryan Adams had already hit it big with his first two solo albums, Heartbreaker and Gold, when Spitz was sent to cover his work on a third one in New Orleans. They remained friends back up in New York, bonding over their mutual loves of music and hard drugs, sometimes at Adams' New York apartment and sometimes at the bar 7B. Most often, though, it seemed to be Niagara, where they'd sneak off to the bathroom for some heroin. "He kept not dying," Spitz observed, bemusedly.

JULIAN CASABLANCAS, LEAD SINGER OF THE STROKES
The Library Bar
7 Avenue A at Houston
The night of the party for his first book, held in the Tiki Lounge basement area, Spitz eventually retired to the Library bar with the Strokes' Julian Casablancas. While there, they closed down the bar with "a couple of hipster girls," whom they brought back to Spitz's apartment. No funny business though, at least according to the memoir. Just enough coke to see them through to dawn. (Earlier in the night Sevigny, who had a cameo in the book, had dropped by the party with Tara Subkoff.)

"JT LEROY," WRITER
The Tribeca Grand
2 6th Avenue at White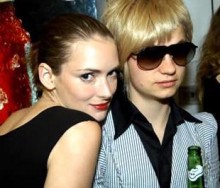 Insofar as one could actually meet JT LeRoy, Spitz did so after an email friendship had developed, when both attended a Spin party at the Tribeca Grand Hotel. They got backed into a corner by photographers "because we were the two freaks in the room." Spitz liked the attention. JT — or more accurately, Savannah Knoop, whom, as you may remember, acted as the public stand-in for the woman actually writing Leroy's novels, Laura Albert (Knoop was her sister-in-law) — did not.
Related: What It Cost Eight Women Writers To Make It In New York
Sarah Stodola is a freelance writer who blogs here and tweets here.