Superstorm Nemo Eats Half of North America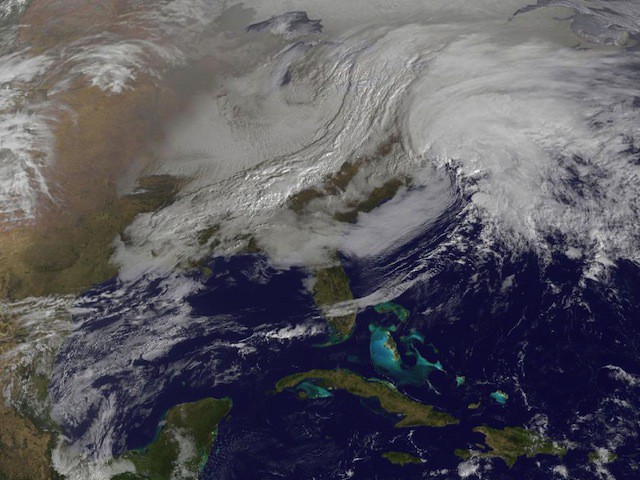 You're not going to escape this one. According to this NASA satellite photo, the best thing to do is buy ALL the booze and cigarettes and pizza and batteries from the very nearest bodega and then just hope to Christ that Netflix Streaming doesn't go out. But it will go out, along with the power.
In positive news, it will be very beautiful after the storm. Just be careful not to step on frozen people and frozen stray pets, under the foot or three of fresh snow. What are your storm-coping tips?