Seven Great Under-the-Radar Christmas Albums
by Robert Lanham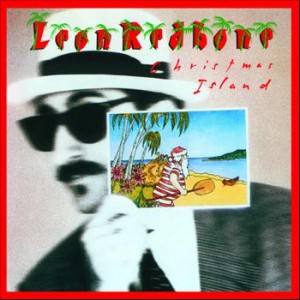 It's that time of the year again when new indie renditions of syrupy holiday songs are shared by music snobs who wouldn't touch Harry Connick's Auld Lang Syne with Michael Bublé's Mele Kalikimaka. There are definitely some strong releases to be discovered including Sufjan Stevens' latest holiday collection, Silver and Gold, though, admittedly, you'll feel so twee listening to it you'll hallucinate rainbow-colored snowmen. Still, do we really need to hear Arcade Fire cover "Grandma Got Run Over By a Reindeer" or Neon Vulva's chillwave take on "Sleigh Ride?" Regrettably, most of the alternative holiday songs shared around this time of the year rival the traditional schlock in corniness.
Thankfully, there are plenty of classic recordings still to be discovered, ones that are less ubiquitous than the great stuff by Vince and Ella that you'll burn out own while waiting in line at Bed Bath & Beyond. Here are a handful of under-the-radar classics to enjoy this year with your heavily spiked eggnog.
1. Kay Martin and Her Body Guards — I Know What He Wants For Christmas… (But I Don't Know How to Wrap It!)
(Out of print.)
Kay Martin puts the X in Xmas. In the 50s and early 60s, this pin-up girl (whose career included an appearance in Playboy) turned lounge singer toured the country with her band the Body Guards. The popular nightclub act often sold their now hard-to-find "adult party albums" in the lobby after their shows. That's not her on the cover, by the way (shown in the video here) — but a scantily clad picture of Martin does appear on the back sleeve, posted above her measurements: 38–24–36. The holiday songs here, like "Santa's Doing the Horizontal Twist" are wonderfully sleazy and filled with kitschy double entendre: "he was a crazy twister, that fat friend of mine… he came down my chimney." It's out of print, but still available for download on many websites if you do a little Googling, WFMU's Beware of the Blog digitized a few Kay Martin tracks including the fantastic "My Santa Daddy." Evidently, Martin is still alive and runs a hotel called the Kay Martin Lodge just outside Reno.
2. Various Artists — Where Will You Be Christmas Day?
(Listen on Spotify.)
Where will I be? Hopefully not in jail like Leroy Carr in "Christmas in Jail — Ain't that a Pain." Nor in a gutter drinking corn whiskey with Lead Belly. Nor in a fire-and brimstone church handling snakes with Rev. J. M. James. Wherever I am, I hope to be listening to this wonderful compilation of old time Christmas gospel and blues tunes lovingly curated by Dust-to-Digital. Every track — with the exception of the album closer "Jingle Bells" — will be new to most listeners. If you're looking for more old time blues Blues, Blues Christmas, is another great comp best enjoyed while drinking eggnog and rye from a paper bag.
3. James Brown — Santa's Got a Brand New Bag
(Listen on Spotify.)
You'll crack up hearing Brown screech "hit me Maceo" over holiday classics, but this compilation shouldn't be lumped among all the other holiday novelty records out there, like the ones from Pet Shop Boys and Lynyrd Skynyrd, the Star Wars one, or Afroman's A Colt 45 Christmas — um, yes these exist. That's because Brown's holiday music is insanely listenable, even if it makes you smirk. Somehow, this masterpiece is out of print, but The Complete James Brown Christmas is still available, albeit with a few unnecessary tracks. For example, I'm still not sure why they included "Say it Loud, I'm Black and I'm Proud" on this release in lieu of the true holiday staple "Hotpants (She Got To Use What She Got To Get What She Wants)."
4. The Staple Singers — The 25th Day of December
(Listen on Spotify.)
Speaking of James Brown, remember that scene in The Blues Brothers when Elwood has a conversion experience? This gospel Christmas record could make a believer out of Richard Dawkins. One listen and you'll want to confess your sinning ways and become a believer. You undoubtedly know the Staples from their 70s hit "I'll Take You There," but Roebuck, Cleotha, Pervis, Yvonne and Mavis (great names) are truly in their element singing gospel. This album is so good, the label can almost be forgiven for not including their best holiday song, "Who Took The Merry Out of Christmas."
5. Duke Ellington — Three Suites
(Listen on Spotify.)
Finding a good jazz record for the holidays is tough. An Oscar Peterson Christmas is filled with trite classics made cornier by the ever-present cooing of the vibes, which is like having Splenda added to something that's already too syrupy. There are some solid big band releases to be found, but most of them leave you feeling like you're in a scene from The Shining. You could always opt for Spyro Gyra's smooth fusion classic "A Night Before Christmas," that is if you want to listen to the worst thing ever. Thankfully, there's Duke Ellington's Three Suites, whose first nine tracks are a reworking of The Nutcracker Suite with Ellington's orchestra trading chops on Tchaikovsky's familiar melodies. Highly recommended.
6. Leon Redbone — Christmas Island
(Listen on Spotify.)
All right, all right. This one's got "Frosty" on it. But it's a "Frosty" duet sung by two creepy hobos, Redbone and Dr. John. And fortunately, the album also contains some rarer tracks like "That Old Christmas Moon," "Christmas Ball Blues," and what has to be the best version of "Christmas Island" ever recorded — sorry, Ella, and fuck you, Jimmy Buffet. If you're not familiar with Redbone, he sounds like a boozier Burl Ives (is that possible?) influenced by New Orleans jazz and ragtime. And speaking of "Frosty," the video — which looks like it was recorded by the Redbone and Dr. John on a coke binge after robbing a train — is pretty priceless.
7. Various Artists — In the Christmas Groove
Let's face it, most of Motown's holiday recordings are pretty hokey. They haven't aged well. (Sorry, Smokey, I'm going to pass on your "Feliz Navidad.") Thankfully, Strut Records released this little holiday gem a few years ago. It's packed with early 70s funk and soul — many tracks pulled from B-sides of tiny regional labels. Recorded by artists with names like A Black on White Affair and Zebra (I'm not making these up), many of the grooves could be straight out of Dolemite, and I mean that in the best way. Strut's website says that even Santa is a fan: "This is the shit I want in my sleigh!" It's a nice companion piece to the James Brown holiday record.
Robert "E.L. James" Lanham is the author of Fifty Shades of Grey.