by Megan L. Wood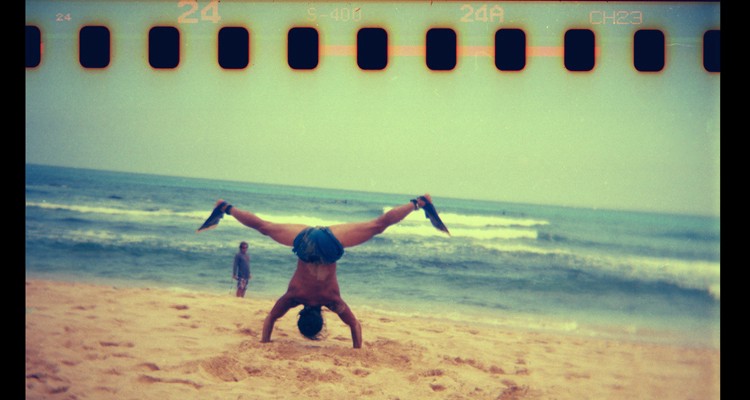 7 Unusual Surf Spots
Growing up in the Midwest, I was a little obsessed with exotic surfer culture: the bikinis, seemingly endless sunny days, and the idea of putting a surfboard in the backseat of a Jeep. At night, as I hoped school would be cancelled due to a blizzard, I imagined surfers swapping wipeout stories around a campfire on the beach. I listened to The Beach Boys without irony. I watched Gidget and Surfer, Dude and took them both seriously. Wrongly, I assumed surfing was only done in California or Central America. Surfing is done around the world, on all seven continents, even without Jeeps and very rarely in just a bikini. What follows are seven surf spots that one wouldn't conjure up while taking a surf lesson on vacation in Hawaii.
Liberia
Child soldiers and civil wars don't really coincide with laid-back surfing. But Liberia has been war free for almost a decade and is steadily rebuilding itself as a tourist destination focusing on the country's 350 miles of Atlantic shoreline. According to the New York Times, aid workers were among the first to take advantage of 20 foot high waves that peeled along the shore for a sweet ride of 200 yards. Since then, Liberians and world-class surfers are scoping waves and setting up surf shacks.
Russia
According to Lindsay Fincher's blog, "At Home in the Wasteland," surfing in Russia can be done on the Kamchatka Peninsula. She advises, "a surf trip to Russia will require cold water wax, a thick wetsuit with booties and hood, helicopter, six wheel drive vehicle, and an AK-47 to ward off the occasional bear. On the plus side, you'll be the only person in the water…"
Wisconsin
As I write this I blame my parents for encouraging figure skating as a childhood sport when I could have been shredding waves 100 miles from our house. Sheboygan is nearly 1,000 miles from either of America's coasts but has been billed as the "Malibu of the Midwest." Don't scoff, bro: from August to early April Lake Michigan can produce swells of 12 feet or more. From August to early April, Wisconsin can also produce temperatures of twenty below zero with windchill factor, so keep frostbite in mind. Seasoned surfers who don't want to deal with sharks and think avoiding moving ice flows is an adventure will find some unforgettable surfing in the Great Lakes. Labor Day brings the annual Dairyland Surf Classic where freshwater surfers gather from around the world to compete.
Dubai
Dubai is located in the Arabian desert but it's also on the southwestern shores of the Persian Gulf, which provides plenty of rideable surf and warm water. Waves are at their best from October to May. The sun is also usually at its desert worst, so heat stroke is a real threat. In 2005, Surf Dubai opened up a surfing school and surfboard repair shop. They also organize surf trips to Oman and Sri Lanka if you really want to show go on a surfing spree.
Japan
There is a place in Japan where a volcano spews every hour. 13,500 tons of heated salt water wash over 600 tons of polished marble. There are no sunburns. Every hour a wave machine pumps out perfect surfing conditions. Yes, the fish are artificial. Yes, you're in Miyazaki at one of the world's only indoor beaches. Admission is around US $50. The scary feeling that indoor beaches will become commonplace as the world deteriorates, is free.
Antarctica
In 2000, the digital sports entertainment company, Quokka Sports, announced they'd be filming the first people to surf the waters of Antarctica. You can read the surfer's log and get all the specifics (including a few lengthy paragraphs about seal sex), but it took the explorers almost a week before they found rideable surf in water one degree above freezing. Now that it's been done, let's all agree it never needs to be done again.
North Korea
Ben Weiland's "Surf Guide to North Korea" reads like something a surfer turned scientist turned conspiracy theorist wrote. He uses satellite images, tourist photos, and general curiousity to investigate unexplored surfing frontiers. Though small parts of coastal North Korea are open to visitors, there's no evidence of any surfing communities. Ben argues that satellite images show "triangle and finger reefs, point breaks, and miles of groomed sand bar beach break," that would make for world class surfing. Further, abandoned harbor constructions and break walls have created unusually surfable waves. Maybe Kim Jong-un could be convinced to set up a Korean Malibu? He's probably seen "Gidget," too.
Photo by Justin Ornellas, via Flickr
This content series is produced in partnership with smartwater. smartwater, good taste travels well. click here to learn more.