How Hard Can You Helicopter Parent?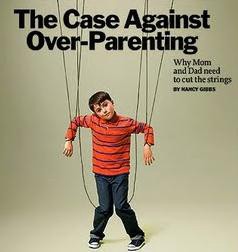 You can all stop writing your kids' college essays and letting them live at home till 26 now and telling your friends that they're doing great, because someone finally took gold in "making excuses for your kid."
Police said a 14-year-old stole a car on Sunday then led officers on a chase that ended in a crash on a Parkway East ramp…. "My son was wrong for taking that vehicle but someone jumped out of their car and a 14-year-old seen the opportunity to take the car. He didn't break the car to steal it. They left the keys in the car. I think as an adult we have some type of ownership to being responsible for our vehicles," the boy's mother said.