What's The Best Car Gear For A Roadtrip?
What's The Best Car Gear For A Roadtrip?
by Brian Lam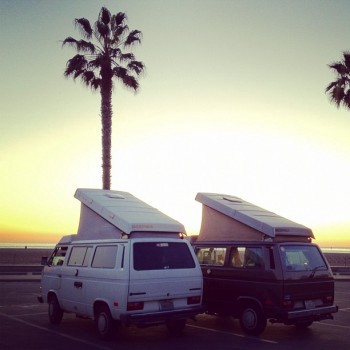 Summers are filled with road trips and road trips are about junk food pit stops, managing gas station bathroom filth and also the car itself. For some reason, every time I get a car, I begin to fill it with lots of extra little things that I imagine might come in useful in a pinch a far ways from the safety of home. I suppose that's how I ended up with an old VW Vanagon camper van with a tricked-out electrical system, closets, stove, and two full-sized beds. It's a special feeling of freedom combined with creature comforts when I take my van on a trip across the Western American ranges.
Most car gadgets are useless little toys. Like the solar window fan that blew no more cool air than a gentle cross breeze would. And the little 12v chilling/heating coolers. They don't work.
But I do have some favorite car gadgets.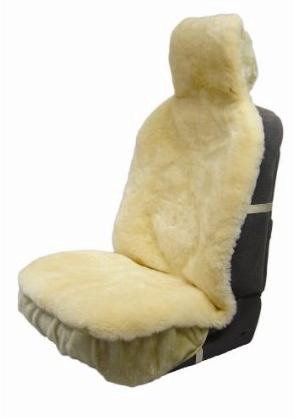 My favorite thing so far are these sheepskin seat covers, which are like the ones my dad used to have on his old Mercedes station wagon. Wool is an amazing material. Its insulation qualities allow it to stay warm in the winter and cool in the summer. And wool is non-porous, so it's super easy to clean if you spill a slurpee on these seats. I personally own these and they're high quality, except the back strap is a little flimsy. I still like them.
Eventually, you will have to change a tire. Sometimes at night. I have, in every car, a headlamp so I can change a tire with both hands free, or find a good spot in the woods to pee.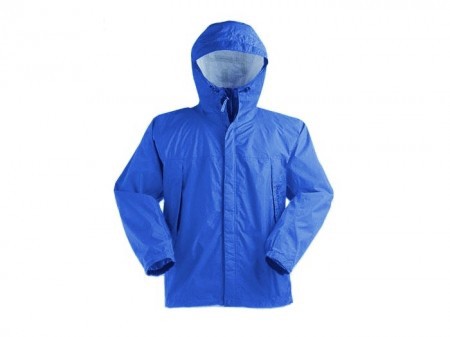 I also recommend stowing a pair of gloves in the car to keep your hands clean and warm during the process. Five-dollar utility gloves from a hardware store are good, but I have had these old deerskin motorcycle gloves in my car for a decade, and I love them. It's also nice to have a cheap rain jacket in your car for emergencies and for sudden downpours. This jacket by Marmot is $55, a great everyday value, and I like it as much as the more expensive gore-tex jackets we rain- and shower-tested.
Speaking of emergencies, it's not even close to being a piece of gear but you should have an AAA membership if you do any sort of driving at all.
There's no such thing as a road trip without music.
I haven't verified it to be the best around but it's good enough that I bought two generations of this Pioneer radio, which is perfect if you have an iPhone or other smartphone because it has a USB charging port in the front that can also play music from any App (with an app mode that lets you still use the touchscreen controls and not just the buttons on the radio). It also has bluetooth and a microphone for calls.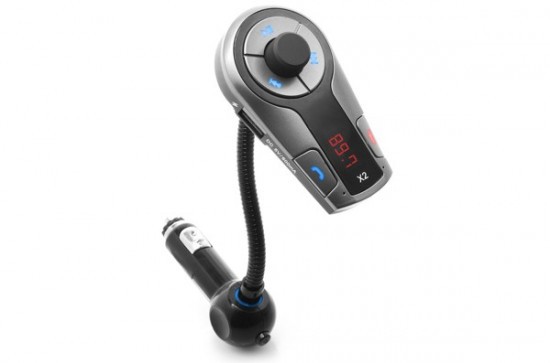 (If your car has no way to hook up a phone or MP3 player to play music, I like this FM transmitter.)
Here's a 10-foot long iPhone cable that I use to let people in the back seat DJ and charge their phones.
I use the music streaming service RDIO, which is like Spotify but with a better user interface. I also have a set of castanets in the van. I should really get some maracas too before my next baja trip.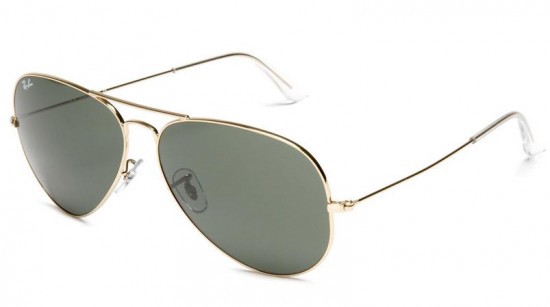 Sunglasses — I like these aviators but I do not make any claims to them being the best. I just use them religiously.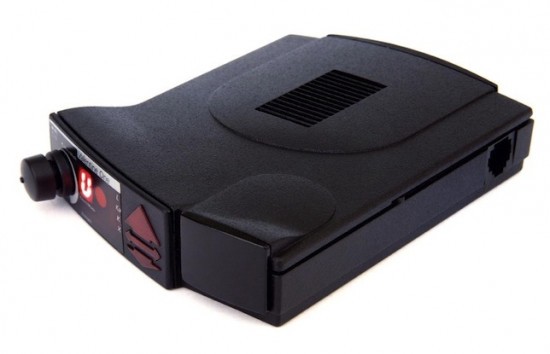 Those with heavier feet will want to consider a radar detector. Here are our two favorites, which aren't cheap but are cheaper than speeding tickets.
I also like this solar gadget charging battery pack, which is useful if you are car camping.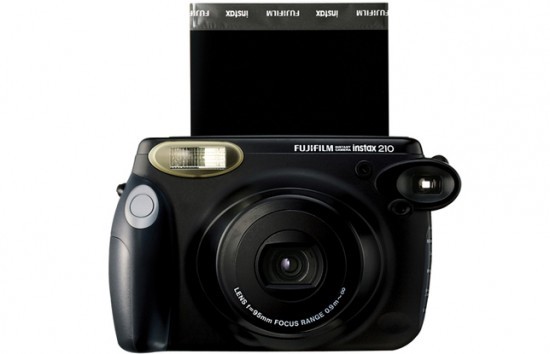 And to remember everything on film, here's my favorite instant camera: the Fujifilm Instax 210.
I also have a pair of these binoculars in my van for spotting waves along California Highway 1.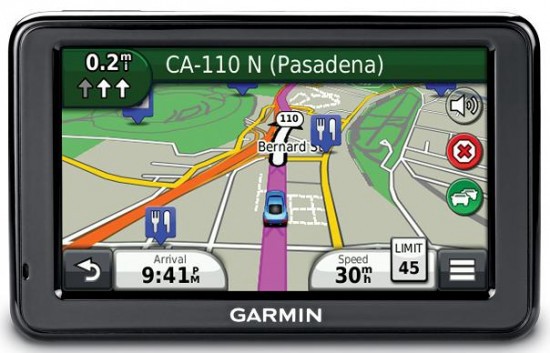 And if you need a GPS, this Garmin model is my favorite one because it's not too expensive at $200 and can be voice controlled.
Lastly, I think the only time I get suckered into paying for plastic bottles of water is on road trips. Recently, I've started carrying a water bottle like this to avoid paying for tap water and making more waste.
Related: What Are The Best Audiobooks For A Roadtrip?
Sponsored posts are purely editorial content that we are pleased to have presented by a participating sponsor, advertisers do not produce the content. This post is brought to you by NEW Armor All Extreme Shield Wax. Help keep your car looking as good as the day you bought it with Armor All. Go to Facebook.com/ArmorAll for a $10 rebate.
Brian Lam is the editor of The Wirecutter.