The Definitive List Of White Music Stolen By Black People
by Cord Jefferson, Aminatou Sow and Shani HIlton
Last week, Onion A.V. Club writer Noel Murray complained about the trend of people rejecting things — food, films, music — as being "for white people." "The 'white people are square and bland' gag is an old one, and for the most part, it's both harmless and healthy," Murray wrote. "But increasingly, people aren't sniping about 'whiteness' to be funny, or even defiant — at least not entirely. They're using the term as a form of criticism, meant to be dismissive. … 'That sounds like music for white people,' is another way of saying, 'That can't be any good.' And I do have a problem with that."
To some degree, we trio of black people agrees with Murray — white people aren't always lame. In fact, studies show that only about 35 percent of the white population is hopelessly uncool, compared to 27 percent of the black population.
To promote a more perfect harmony between blacks and whites, we've put together a list of music taken by black musicians from white musicians. While we're confident this list won't eliminate all the racial tension currently dividing America, we hope it lends some credence to Murray's protestations about white stuff being written off as boring. As you can tell from looking below, that's simply not the case. White people: Frequently not as dull as you might think.
TRY A LITTLE TENDERNESS
Bing Crosby To Otis Redding
ALL ALONG THE WATCHTOWER
Bob Dylan To Jimi Hendrix
STILLNESS IS THE MOVE
Dirty Projectors To Solange
BLAME IT ON THE BOOGIE
Michael "Mick" Jackson To Michael Jackson
WE CAN WORK IT OUT
The Beatles To Stevie Wonder
WILD NIGHT
Van Morrison To Me'Shell Ndegeocello/John Mellencamp
THE FIRST TIME EVER I SAW YOUR FACE
Peggy Seeger To Roberta Flack
BLUEBERRY HILL
Gene Autry To Fats Domino
I WILL ALWAYS LOVE YOU
Dolly Parton To Whitney Houston
https://www.youtube.com/watch?v=IRPVcWKrqy0
I ONLY HAVE EYES FOR YOU
Peggy Lee To The Flamingos
PROUD MARY
Creedence Clearwater Revival To Tina & Ike Turner
BRIDGE OVER TROUBLED WATER
Simon & Garfunkel To Roberta Flack
JEALOUS GUY
John Lennon To Donny Hathaway
SUMMER BREEZE
Seals & Crofts To The Isley Brothers
I SHALL BE RELEASED
Bob Dylan To Nina Simone
WE GOTTA GET YOU A WOMAN
Todd Rundgren To The Four Tops
BREAKFAST IN BED
Dusty Springfield To Alton & Hortense Ellis
MEMORIES CAN'T WAIT
Talking Heads To Living Colour
NE ME QUITTE PAS
Jacques Brel To Nina Simone
MY FAVORITE THINGS
Sound Of Music To John Coltrane
WALK THIS WAY
Aerosmith To RUN-DMC
LIGHT MY FIRE
The Doors To Al Green And Shirley Bassey
FIRE
Bruce Springsteen To The Pointer Sisters
WALK AWAY RENEE
The Left Banke To The Four Tops
THE WEIGHT
The Band To Aretha Franklin
GOT TO GET YOU INTO MY LIFE
The Beatles To Earth, Wind & Fire
SUGAR, SUGAR
The Archies To Wilson Pickett
SLIPPERY PEOPLE
The Talking Heads To The Staple Singers
96 TEARS
 ? And The Mysterians To Garland Jeffreys
SHE'S ABOUT A MOVER
Sir Douglas Quintet To Otis Clay
GIRL FROM THE NORTH COUNTRY
Bob Dylan To Howard Tate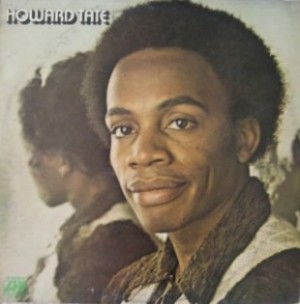 MR. BOJANGLES
Jerry Jeff Walker To Sammy Davis Jr.
Cord Jefferson, Aminatou Sow and Shani Hilton are friends with a lot of white people in Washington, DC, and Los Angeles, where they live and work.