Killer Mike Should Buy That Vial Of Ronald Reagan's Blood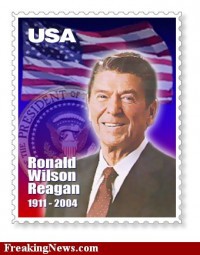 About 3 to 4 months ago, I contacted the Reagan National Library and spoke to the head of the library, a Federal Agent. I told him what I had, how I came across it and so on. We spoke for about 45 minutes. The reason that I contacted the Reagan National Library was to see if they would like to purchase it from me. He indicated that if I was interested in donating it he would see to it that he would take care of all of the arrangements. Prior to hanging up the phone, he said to me, do me a favor, don't move from where you are, I will call you back within 30 minutes but I have to make a couple of phone calls to seek legal counsel, consult with National Archives, the FBI and other three or four letter agencies that I have heard of. I said am I in any kind of trouble or will there be some black cars/suv's or helicopters hovering above my home and he said not yet but possibly in the very near future depending on what he learned from the phone calls he had to make.
I told him alright, I will not move from where I was sitting and would await his return call. He called back in 25 minutes and said that everything was ok, National Archives was not interested in what I had, nor was the Secret Service, the FBI and other agencies. Since 30 years had passed by, he thought that it was simply something that was of no importance at this time and that I was free to do with whatever I wanted with it. He then stated that he felt the family would be interested in it being returned to them and if I was interested in doing so to contact him and he would make all of the arrangements. I told him that I didn't think that was something that I was going to consider, since I had served under Pres. Reagan when he was my Commander in Chief when I was in the ARMY from '87-'91 and that I was a real fan of Reaganomics and felt that Pres. Reagan himself would rather see me sell it rather than donating it.
— From the letter of provenance accompanying Lot 160 currently on sale for £7,587.00 at the PFC Auctions website: a vial of blood taken from Ronald Reagan at the Bio Science Laboratories in Columbia, Maryland after he was shot in 1981. Atlanta rapper Killer Mike should consider putting in a bid. Then he could test the sample for sulfur, to confirm his theory — eloquently and slammingly presented on his song "Reagan," from his terrific new album R.A.P. Music
— that the former president was, in fact, an incarnation of Satan.