The Whitney Biennial Isn't an Art Show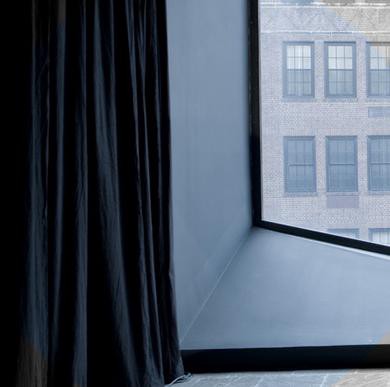 There's not a lot more to say, really? Well, let's start with the good things.
• The attention and pride of place given this year to performance is totally right on, long overdue, etc. And having a strong performance component — Sarah Michelson is exactly the kind of artist who deserves this attention and format — makes it work.
• Having real experts in charge of the film and video component is really worthwhile. That Ed Halter, probably the City's most-informed film-lover, co-headed the moving image program is a terrific thing.
• The installation is nice! Having fewer artists, and not over-including those artists, makes the show very pretty and navigable.
And then everything else up in there is… kind of a nightmare. That Roberta Smith wrote that "it could use a higher percentage of strong art objects" is a hilarious understatement, but points to the exact problem. It's absolutely ephemeral, and not in a sexy way — Elaine Reichek, whose thread-obsessed work is actually both ephemeral and sexy, shows very well at the Biennial because it looks so substantial in comparison. But work by everyone else — even the terrific Nicole Eisenman, who's usually such a bold hard-hitter — just drifts out of the show. It's all so small and hipsterly unexecuted and under-cooked. Half-baked is the new over-worked. The security guards at the Whitney have a more thoughtful view, but this show is just not a show of visual arts. Fortune this year favors the un-bold, the half-done, the barely-there. All told, it looks like what's left over in the studios at Cooper Union after a long night's smoke-down. So go to the Whitney for the performance and stay for the film, and that's great and all. It's a shame though that they killed off the show of actual objects that people make.