Ten Other Things I've Wondered About Teen Movies
by Bobby Finger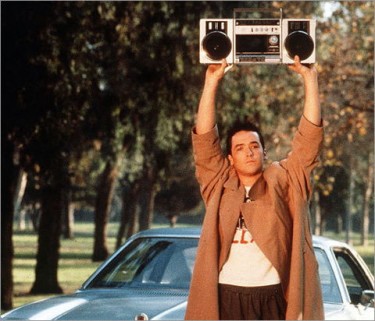 Today's release of American Reunion made one observer ask, "Is this American Pie Reunion truly necessary? Did anyone wonder 'what happened to that pastry rapist?'" The answer to his question is, of course, no. What a silly thing to ask! But there are plenty of other questions regarding the characters from our favorite teen movies that have gone unanswered for years. Here are some of the most important!
1. American Pie: Has Jim's mother continued baking apple pies, or did the recession force her to rethink the family's grocery budget and replace fresh apples with canned pumpkin?
2. The Breakfast Club: To what private women's college was Claire sent by her father after he discovered her blooming relationship with Bender, and how much was Bender secretly paid to refrain from making contact once she moved?
3. Heathers: After the release of "Teenage Suicide (Don't Do It)," what social cause did Big Fun promote, and was the band's turbulent story ever chronicled on an episode of VH1's Behind the Music?
4. Dazed and Confused: After Mitch grew up and had children, how many Foghat reunion tours did he force them to attend as a family?
5. Clueless: What percentage of the Pismo Beach disaster victims took up skiing?
6. Ferris Bueller's Day Off: After stealing Seurat's Un dimanche après-midi à l'Île de la Grande Jatte, was Cameron arrested or did he flee the country, never to be heard from again?
7. Mean Girls: Did Ms. Norbury quit teaching to get her MBA, quit teaching to get her JD, or quit teaching to become a tour guide in Paris?
8. Say Anything…: How many times did Lloyd use the boombox trick in future relationships, and was his song selection always "In Your Eyes," or did it change to reflect the current hits?
9. Scream: After their daughter's brutal murder, did Casey's parents stop buying Jiffy Pop, or did they buy it even more frequently because its smell made them feel like Casey was alive again?
10. Can't Hardly Wait: Do you think Ethan Embry will watch "The Client List" when it premieres on Lifetime this Sunday, April 8 at 10/9c?
Bobby Finger will probably be watching "The Client List" on Lifetime this Sunday, April 8 at 10/9c.