Our Holiday Gift Guide for Extremely Rich People
Christmas is nearly upon us. Are you prepared? Let us help with this guide to gifting for every occasion. All of the gifts here are certified by us as things that people actually would truly like to receive this holiday season. (Hint, hint.)
JUST TRINKETS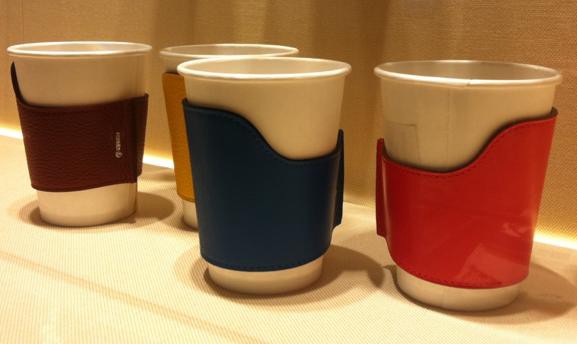 Hermes leather coffee cup holder. $195.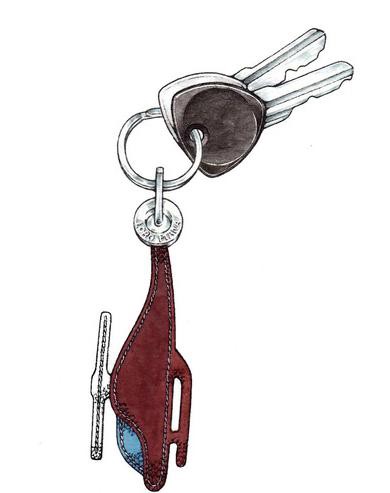 The "My Helicopter" key ring, Loro Piana, $195.
FOR TRAVEL PALS AND VACATION BUDDIES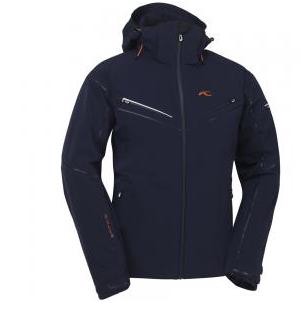 For ski! The Kjus Hawk insulated jacket. Super-trim, super-slim. $1490.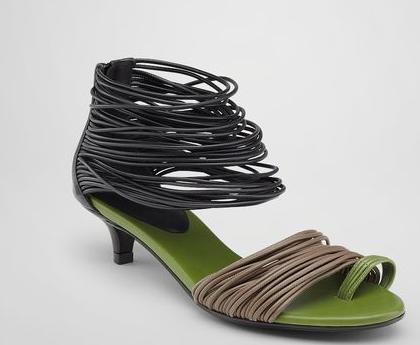 For her, for the boat: Bottega Veneta Nero Pewter Peridot Sandal (Cruise '11). $920.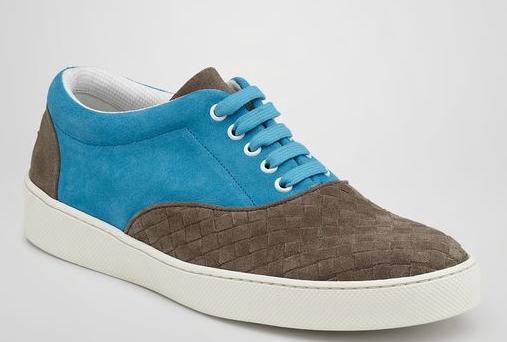 For him, for the boat: Bottega Veneta Pewter Turquoise Intrecciato Suede Sneaker (Cruise '11). $560.
FOR ANIMAL LOVERS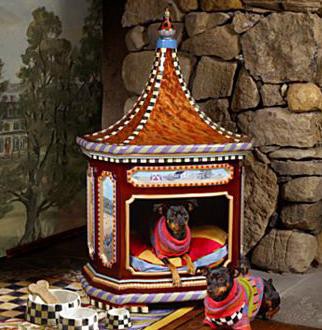 The MacKenzie-Childs Pet Palace. "A royal setting for your prince of a Pekinese or Pomeranian. And a truly extraordinary piece of furniture." $3500.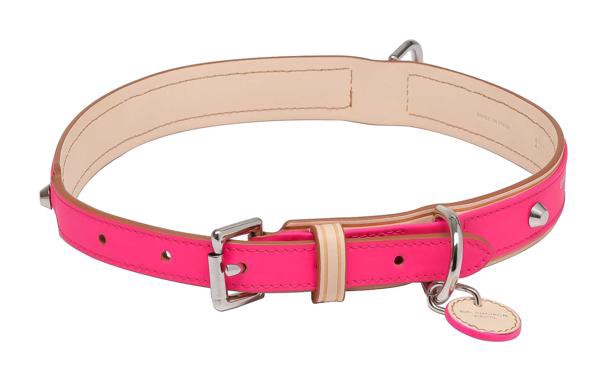 Balenciaga neon large dog collar, $295.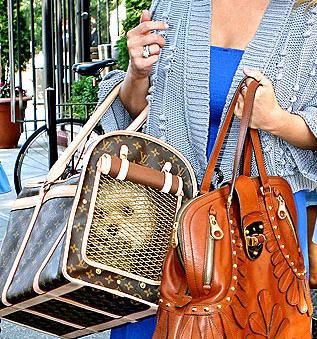 The Louis Vuitton Pet Carrier. (N.B. Not approved for use on most commercial airliners; appropriate for private flights.) Circa $2100.
FOR YOUNG FRIENDS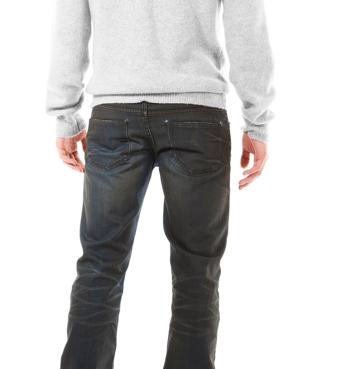 Marc Jacobs Fall '11 "Garage Denim Pant." $792.50.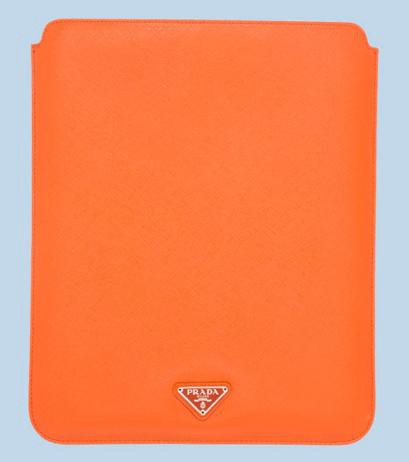 Prada iPad cover (color: "papaya"), in saffiano calf leather, $300.
FOR YOUR HOSTESS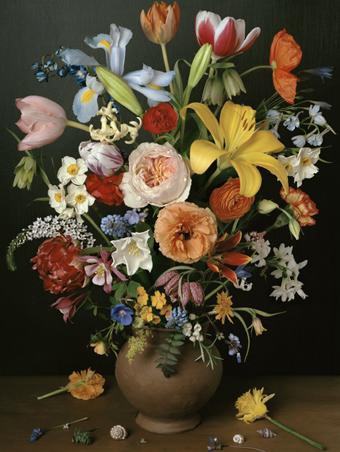 Sharon Core, 1606, edition of 7, initial prints in edition start at $7500.00 and escalate.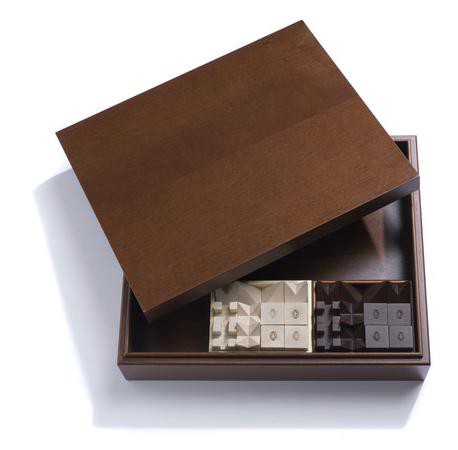 Mahogany chess box and pawns. Loro Piana, $6450.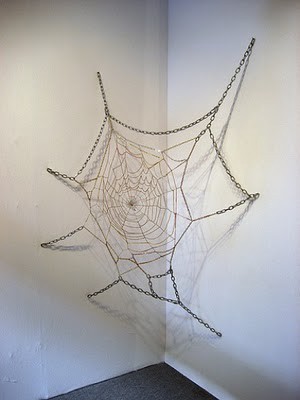 Jim Hodges, Untitled, metal chain, circa $375,000.
FOR THAT SPECIAL SOMEONE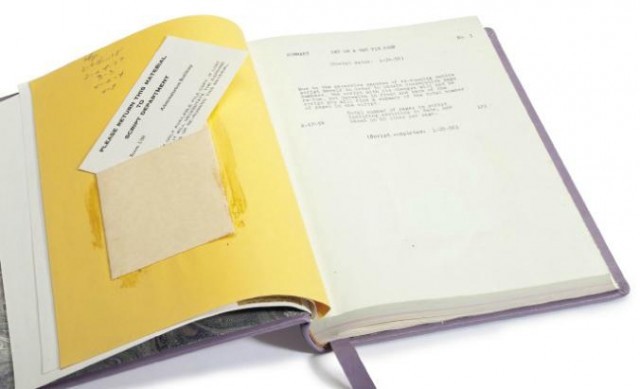 Elizabeth Taylor's script for Cat On A Hot Tin Roof, bound for her by Eddie Fisher, "with attached leather bookmark gilt-stamped To My Wife — My Life — Love Eddie." Christies, estimate $3,000 — $5,000, realized price for auction on December 16th surely much higher.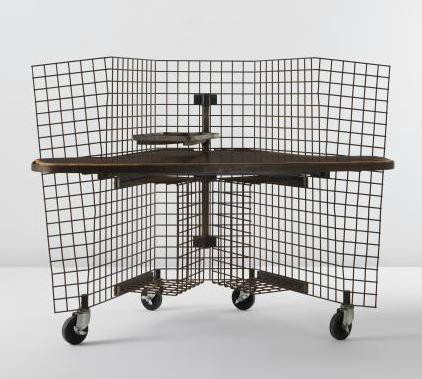 Gaetano Pesce, "Executive Desk for TBWA/Chiat/Day New York, ca. 1994." Phillips de Pury, estimate $4,000–6,000, on auction December 14th.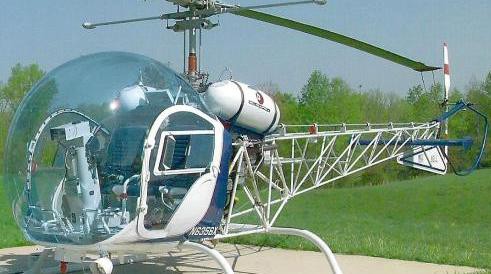 Classic 1954 Bell 47G helicopter. $150,000.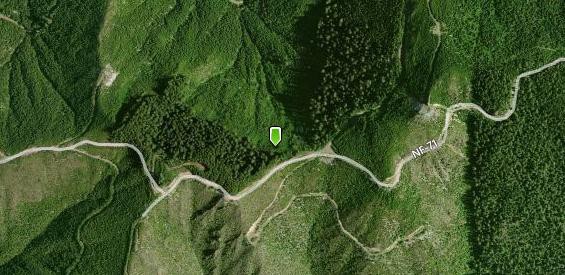 5,834 acres in Lewis County, Washington, $10,979,000.