The Oakland Police Department's War on Citizens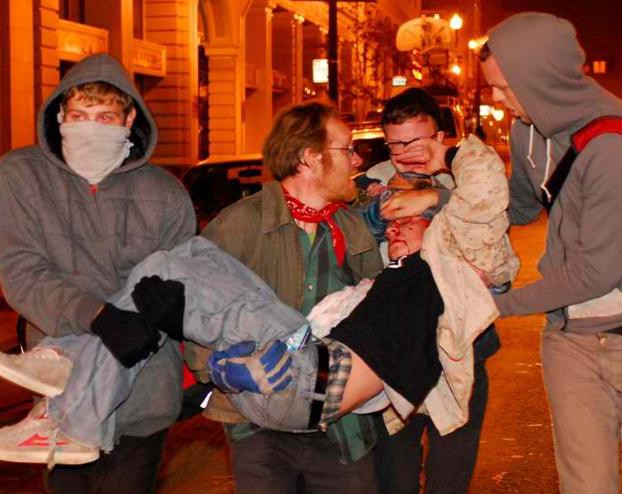 Oakland's police chief Anthony Batts resigned a couple weeks ago, because, when he wasn't busy applying for other jobs, he was busy trying to turn Oakland into a police state, and that mean old City Council wouldn't let him. His approach to policing was that crime would stop if you instituted a curfew for young people and if you could immediately arrest anyone found "loitering" anywhere in Oakland. Also, a decade on, he and his predecessors still couldn't enforce court-ordered changes to the police department arising from the sensational "Oakland Riders" trials, which also ended in zero convictions of police but a $10 million settlement to 119 different plaintiffs. The court supervision agreement includes not very outlandish things like "Improved reporting and investigation of use of force by officers." Apparently that is not something that can happen in ten years. Longtime department member Howard Jordan took over as chief — for the second time, as retention of chiefs has become a problem for what is an extraordinarily troubled police department. And then, last night happened.
The routing of Occupy Oakland began early in the morning yesterday and continued into the night, with protesters trying to retake Frank Ogawa Plaza (or, as Occupy Oakland quite properly calls it, Oscar Grant Plaza).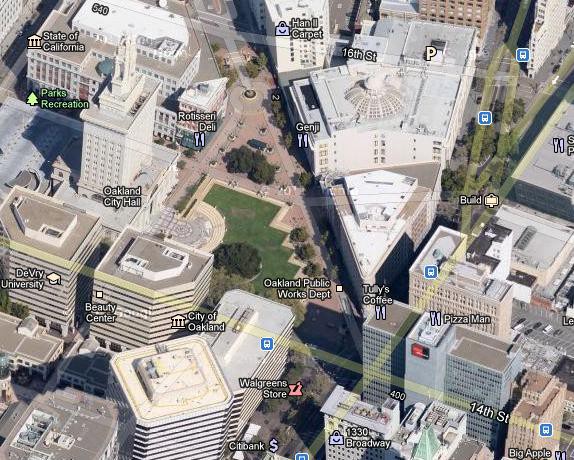 Later today, Occupy Oakland will retake the plaza, despite promised further violent tactics by the Oakland Police Department, including beanbag bullets, teargas and possibly even a sound cannon. This unbelievably strong-armed approach is both completely inappropriate and completely in keeping with the history of policing strategies of Oakland. Also par for the course: lying about what happened afterward.
Mayor Jean Quan, whose statement Tuesday morning was "We want to thank the police, fire, public works and other employees who worked over the last week to peacefully close the encampment," was in D.C. yesterday, lobbying for money for the port of Oakland, while the encampment was being not at all peacefully closed. Meanwhile, reversals happened in Atlanta and Baltimore, where Occupy encampments were raided by police.
Since the newspapers tend to show Oakland's riot cops petting kittens (LITERALLY, at the Washington Post), consider keeping an eye on Oakland North, Bay Citizen and Awl pal Susie Cagle.
Photo by Occupy Oakland.