Let's Just Stone NPR Liberal Lisa Simeone in the Town Square!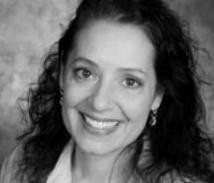 NPR's Internal Affairs Department — in conjunction with its Office of Indefinite Detention and its Central Authority for Eliminating Wrong-Thinking — is finally weeding out the last known menace of its member networks: freelance opera contributor Lisa Simeone. She was the host of "Soundprint" (now fired), which aired on (but was not produced by) public radio affiliate WAMU, and is currently the host of the WDAV show "The World of Opera," though not for long, as the officers at NPR are assisting in WDAV's investigation that will surely convict her. Simeone is a member of October 2011, a frightening terrorist organization that opposes the endless war in Afghanistan, now in just its 11th year. (May the next 11 years in Afghanistan be as fruitful, and a noble blessing upon our military industrial complex!)
Anyway, now that the opera-loving jihadist will be purged from NPR's member station rolls, we can all… safely… listen to… opera coverage on… public radio again.