NYC Gets Gay Country-Western Bar Called "Flaming Saddles"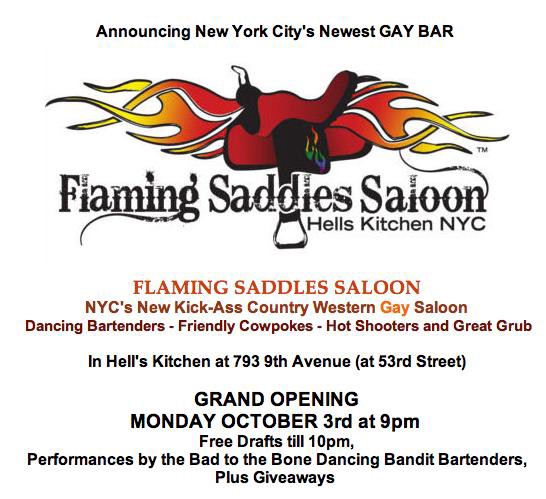 Wow. WARNING: this website for this new gay bar HAS AUDIO AUTOPLAY, but here it is: Flaming Saddles. Mmm hmm. This is what job creation looks like! The press release is remarkable.
New York City has a new watering hole, FLAMING SADDLES, the new kick ass Country Western Gay Saloon, where the Bad to the Bone Bartenders strut their stuff (behind and on top of the bar) & always aim to please. Customers are advised that they best pull themselves up by your boot straps, put on their Tight Ass Jeans and boot scoot and boogie on over to the Wild Wild West Side of NYC. Saddle Up for a Yippee Ki Yay MotherTrucker of a Night!
Also there's THIS PIECE OF ART in the press email!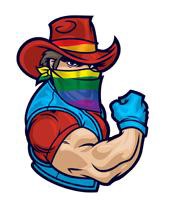 Haha, word, fine, alright, see you there.