This Story Has It All: Cops, Kiddie Porn, Harry Potter and Guns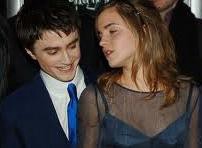 "Two policemen are recovering after they were shot by fellow officers as they tried to arrest a man on child pornography charges outside a crowded move theatre.
"The incident happened as undercover officers tried to apprehend the unarmed man in the parking lot as he left a screening of Harry Potter in Plainville, Connecticut."
 — SEO DREAM CRIME. DID SOMEONE INCEPT THIS???