How 'Try A Little Tenderness' Got Its Soul (And Lost It)
How 'Try A Little Tenderness' Got Its Soul (And Lost It)
by Bethlehem Shoals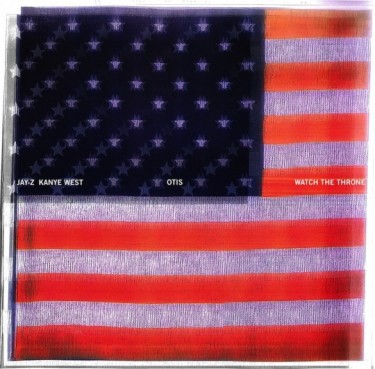 "Sounds so soulful, don't you agree?"
That's Jay-Z, breaking in to admire the long, pitched-down passage from "Try A Little Tenderness" that opens "Otis," the second official leak from Jay and Yeezy's Watch The Throne. The track on "Otis" alternates between interpolation and staccato bursts, as if torn between literalism (reverence?) and avoiding a lawsuit (its own kind of nostalgia). Since it's 2011, and Otis Redding's estate is well advised of its rights and powers, Redding is credited as a featured artist on the track, a featured role that almost makes it seem like "Otis" is the King of Soul's posthumous tribute to himself, "Unforgettable" minus the filial right, or attachment, to the seance. Except "Otis" isn't about Otis Redding at all, and the use of "Try A Little Tenderness" — a song that hardly begins and ends with Redding's 1966 studio recording — has come to represent "soul" in a way that nearly contradicts the spirit of Hov's ad-lib.
In its original form, "Try A Little Tenderness" was anything but "so soulful." Written by James Campbell, Reginald Connelly and Harry M. Woods, it was recorded in 1932 by Ray Noble and his Orchestra. Many great things happened during the Swing Era, but "Tenderness" was not one of them. Mawkish, stilted and perfectly forgettable, it comes off as a courting lesson on how to gain permission to put hand on knee and stare just a little too long. (Contrast this to what the song would become in Redding's hands, when, as a bolt of pure feeling, it would advise men to not only show they cared, but show that they could care.) Noble's Orchestra was also responsible for "Cherokee (Indian Love Song)," the ode to interracial love out on the prairie that Charlie Parker would use as the source material for 1945's blistering "Koko," a crucial text of bebop at its most brainy and nearly unhinged. It's awfully tempting to insert a comparison to sampling here, but if anything, "Otis" is moving in the wrong direction (Note: Kanye's subtle use of Redding's "It's Too Late" for "Gone" belongs in an entirely different conversation.)
As nice a story as it'd make, Otis Redding didn't transform "Try A Little Tenderness" from campy relic to anthem in a single stroke. The process was more gradual, maybe more compromised. Bing Crosby took a go at "Tenderness" in 1933, and in the process injected some humanity into it. No less paternalistic, his interpretation stressed the duties of manhood, the weakness of women, and how love was about being strong by pretending to be vulnerable. Maybe that's a little too much psychodrama to pull from a performance that, for all Crosby's sly phrasing and attempts at straight talk, is still relatively light fare. But it was enough for "Tenderness" to catch on as a minor standard, an especially useful one to have in the songbook for black entertainers looking to cross over in the '50s and early '60s and perform at "classy joints." Selling records to white kids was one thing; eons before anyone thought to let youth guide the industry, appealing to white adults was the real meal ticket.
Sam Cooke invented soul music, unless you believe Ray Charles did. Sam Cooke badly wanted to achieve total world domination, gunning for every imaginable market and insisting on self-determination when it came to publishing rights, ownership of masters and, eventually, the label itself. Whether he was conflicted, versatile or mercenary is beside the point. Sam Cooke was a businessman who refused to settle for just being an entertainer. "A Change Is Gonna Come," Cooke's deepest song, was recorded in 1963 and released in 1964. Its social protest allegory, inspired by Dylan-envy, proved once and for all that searing, liquid vocals could tap into something other than ecstasy, heartbreak or the urge to boogie. Yet in 1964, Cooke was also in front of the audience at the Copa, playing to his supper club audience with genteel fare like "Tenderness". He makes it hint at seduction, but make no mistake: Neither Sam Cooke nor Aretha Franklin (who recorded it in 1962) made the song their own. If anything, "Try A Little Tenderness" was part of a strategy to reach consumers who still clung to the song's goofy pedigree.
The same year Aretha recorded "Tenderness," Stanley Kubrick used an especially airy orchestral version of the song for the opening credits of Dr. Strangelove. It was, above all else, silly, in that deathly way that so much of Dr. Strangelove is. On the most basic level, the atomic bomb-throwing planes as ticklish lovers was too good a gag to pass up. It helped that "Tenderness," at that point, was not only innocent, but foolish to boot.
Redding recorded "Try A Little Tenderness" because Sam Cooke had. Everything Cooke touched had a golden quality; he made other singers see potential everywhere, even in material that Cooke himself hadn't exactly pushed to the limit (If restraint was Cooke's most potent weapon as an interpreter, it was also code for all that he stood for as a stylist). In the studio, Otis amplified Sam Cooke's "Tenderness," turning it from a handy little number into a vehicle for, well, soul (he nearly did the same with "Tennessee Waltz") and splitting its plaintive core wide open. The more tenderness Redding tries, or suggests trying, the more he found it already waiting there; along with strength, passion and the clarity that the daily grind and macho posturing can block from view. In Redding's hands, "Try A Little Tenderness" became a celebration, not only of romance, but of honesty and self-discovery. Redding, who isn't even talking about his woman but gets just as caught up as if he were, makes the song about discovery, not problem-solving. For the narrator, "Tenderness" is an occasion to tear the house of self down.
Or, as it turned out, just to tear the house down. "Try A Little Tenderness" joined "I've Been Loving You Too Long (To Stop Now)" as Redding's live show-stoppers. The two songs could not have been more different, but they shared the same smoldering, meandering pace, with a grand finale that was both inevitable and open-ended. They could go on forever, and one imagines they sometimes did. The studio version of "Tenderness" was an experiment — how would Otis Redding interpret a song suggested by Sam Cooke? But performed live, "Tenderness" and "I've Been Loving" took on their own soaring independent lives and developed their own rituals, as the audience moved along with the performer even as he called on it for strength and support. Cooke had sought to break in with white supper club audiences. By the time Redding got his shot, at the Monterey Pop Festival in 1967, he was playing to the first wave of flower children. "Tenderness" became a banner of authenticity (take that, Ray Noble!), the definition of "love" expanded, and Redding the embraced, albeit as a racial caricature whose "soul" they could only aspire to. See also: Jimi Hendrix, the other big winner at Monterey that year, who lived long enough to see how complicated his relationship with this crowd would become. He got to their hearts by turning his guitar into a burning phallus and, by the time of his death, was trying like crazy to get black audiences to care about his music.
Redding died in 1967, and his legacy crystallized around this song (it's no shock that a song titled "Otis" would choose to sample it out of all the songs in the Redding catalog). With Redding installed as raw soul's G.O.A.T., "Tenderness" came to stand for soul itself. The Commitments, which was kind of like The Blues Brothers but about being poor and Irish instead of fat and awesome, treated "Tenderness" as a sacred object, faithfully recreating Redding's performance as the film's inconclusive, if rewarding climax. This was theme-park soul. Ray Noble had debuted "Tenderness" as a socializing agent, an instruction manual. Crosby turned it into a ballad of manners. At Monterey, it was a counter-cultural jam. In The Commitments, soul is the beautiful music of the disenfranchised and funky. Its respect for tradition is matched only by its laziness. Most of this could be said of "Otis," too. What is soul? Why, it's Otis Redding singing "Try A Little Tenderness." Anything else would be less powerful and towering, not to mention less obvious and definitive. There's also an element of commodification here, and listeners know it. The lyrics of "Otis" are mostly about fancy stuff, but as Jay-Z warns of a "new watch alert," licensing "Try A Little Tenderness" is like buying the Statue of Liberty. Unimaginative, and impersonal, but boy, will people get the point — and probably start wondering how much it all cost.
In this, "Otis" isn't all that different than Shrek, a kids movie that pulls out Redding's "Try A Little Tenderness" as if it were Bing Crosby's idea of the song, albeit with some evidence of all the song has evolved into. A donkey with an attitude needs to get at his emotionally repressed ogre friend, so he breaks into song. Just listen to the voice. It sounds so soulful, don't you agree?
Bethlehem Shoals is a founding member of FreeDarko.com as well as the Twitter account @freedarko.