How NIMBY Chelsea Residents and Christine Quinn Treat Poor People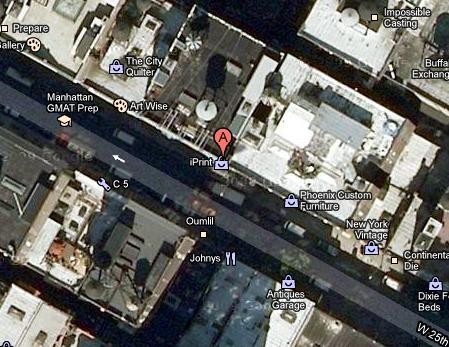 Neighbors in Chelsea are up in arms against a building that will serve homeless people — but they're just against large shelters, you see, because they think those are bad for people. They're not technically against the 12-story services and shelter tenant that wants to move into a building at 127 W. 25th Street. Except that they totally are.
The building, actually, will consolidate several services of the Bowery Residents' Committee, and, like other large non-profits in New York, had to consider more than a hundred locations before it found a good fit and a willing landlord.
And, as she will always do where nonprofits are involved, useless and unhelpful City Council Speaker Christine Quinn has been actively campaigning against the services building. (She recently did a similar kind of meddlesome dithering at a crucial time in another large New York City nonprofit's move.)
She's referring to it as a "328-bed homeless shelter" — and she's doing that because, back when the Giuliani administration was paying out millions in fines for a cruddy shelter system, the City Council agreed to limit the number of beds in new shelters to 200.
But in truth, this new building has a 32-bed detox program, a 200-bed mens' shelter, a 96-bed reception center, day treatment programs and a substance abuse program. And, you know, lunches. What with the homeless people liking to eat and all.
In a fun twist, one community group against the homeless shelter, the Chelsea Flatiron Coalition, which is a group that sprung up to oppose this service organization specifically, made up of who knows who, is represented by… Bracewell Giuliani in their suit against the organization. And they're not alone: "With the city's homeless population near all-time highs, the city and nonprofit groups working with homeless people have been meeting resistance in neighborhood after neighborhood as they try to open new shelters."
The opponents — who are not all definitely terrible people, let's be honest — had been resting all their hopes on the Department of Homeless Services review, which then approved the shelter. Now they likely want a Land Use review. They're protesting outside and calling it a "mega-shelter," which is an outright lie, but allows them to say "We are not against shelters." Except when they're saying things like this:
"Even with security, there is no control after they leave," said another mother. "These people will be roaming around looking for another bottle or mugging someone for drug money."
They'd all better get back to their condos and fix Jaden, Gemma and Brando a fortifying lunch so the kiddos can face the scary homeless on the mean streets of Manhattan!