Insanely Judgmental Hip-Hop World Flips Out Over Mister Cee Arrest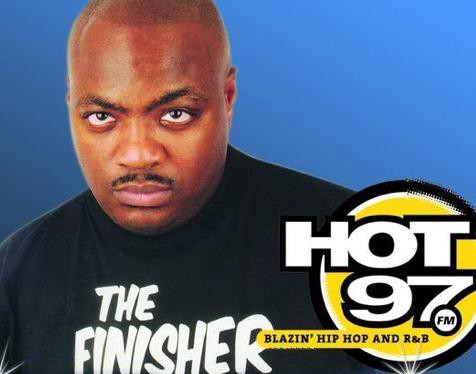 Mister Cee, a Hot 97 DJ and semi-old-school hip-hop guy, was arrested last week and charged with public lewdness and exposure, according to the NYPD. The rumor mill has been great on the blogs! A sample: "Rumors of Mr. Cee engaging in homosexual activity have run rampant for years"! And there's some great hedging: "allegedly arrested after he was caught receiving oral sex from a male prostitute dressed as a woman, according to several news reports." What could it all mean? Perhaps… an "April Fool's Day prank or possibly someone that is not too fond of Calvin Lebrun aka DJ Mister Cee set him up to take a fall." Oh, I see. They add: "hopefully Cee can find a way to explain this debacle." Ha! Here's the take from Diary of a Hollywood Street King: "I do know Mister Cee reportedly likes to pay female strippers to urinate on him. Is that Hip/Hop? I don't think so." Uh, are you kidding? Paying ladies to pee on you is totally hip-hop. It involves money, ladies and peeing! What's more hip-hop than that, fools?
Of course my favorite part of the whole escapade is people writing about New York City who have apparently never even heard of New York City: "The two men were evidently arrested in Manhattan's West Village, an area known by police where men participate in gay sex in public." Yeah, between Sarah Jessica Parker's house and the Waverly Inn. But wait! Here's one more opinion: "Now it may be time to have a more OPEN and HONEST discussion about HOMOSEXUALITY in hip hop," writes MediaTakeOut. Why that's outrageou — oh, right, yes, totally.