Alleged Face-Slashing Senator Now Only Slashing Pepperoni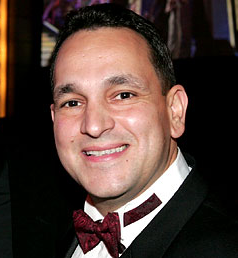 Do you want your Monday mornings to be full of great news, the sort of news that embodies a yearning for an electrifying week to come? That fills you with a hope for humanity while also allowing you a chuckle at our mutual expense? By nearly any standard, this week promises to be gangbusters! Our least favorite local politician is now the proprietor of a small pizza shop in Queens, and the Post, to its credit, does what the Post does best:
Hiram Monserrate is serving the public again — one slice at a time.
The shamed former state senator is getting rid of his aggression these days by pounding the dough at a pizza shop in Queens…. But his notoriety has made several women in the community lose their appetites.
Hooray, let's all not go and not order pizza!