How You Can Make The Most Delicious Sandwich In New York City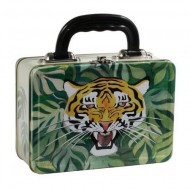 Would you like to learn how to make the most delicious sandwich available to eat in New York City? It's easy and not very expensive.
First, go to one of the noodle shops called Xi'an Famous Foods. This is a chain that started in Flushing Queens (locations at 41–28 Main Street and 133–31 39th Avenue), but now has two outposts in Manhattan: one in Chinatown, just north of East Broadway, on the outside of the East side of the base of the Manhattan Bridge — this is the one I usually go to. And one in the East Village, at 81 St. Mark's Place. When you're there, order the spicy cumin lamb burger ("B2" on the menu, $3.00), which is not really a "burger," but more just chunks of lamb dredged in cumin and cooked with onion and garlic. Also order the tiger vegetables salad ("L1," $4.50), which is not made with any actual tiger products (thank God, as tigers are extremely endangered!) but is rather cilantro, celery, scallions and chili peppers in sesame oil and vinegar and (I think?) a citrus juice. (Lime?)
When they give you your food, open up the sandwich, which is made with a pita-like bread (the proprietors of Xi'an Famous Foods hail from The Xinjiang Uighur Autonomous Region in Western China, a predominantly Muslim area than borders Pakistan and Afghanistan), and put some of the tiger salad on top of the lamb, then close the sandwich. Voila! You have made yourself the most delicious sandwich in all of New York, if not the entire world. You are an excellent chef.