Must-Reads: "The AOL Way" (To Create Spam Labor Camps)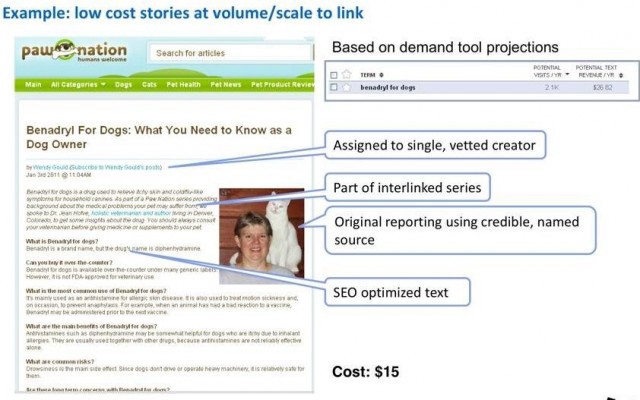 If you work on the web, freelance on the web, or have any interest in business on the web, you absolutely must read the astonishing AOL plan and guide to "content" that was obtained by Nicholas Carlson at Business Insider. Obviously, they are increasing pageviews, amount of "content" published, while decreasing the amount paid for content. That's because that's how corporations work. Warning: reading this will be rough going, as it is full of jargon and b.s. and corporate blah blah, but the thing has rewards on every page. (I mean, yes: "Benadryl for Dogs" cost $15!) This is how it all really works! This is the real deal! Here's just two things.
Here's what writer to use for stories.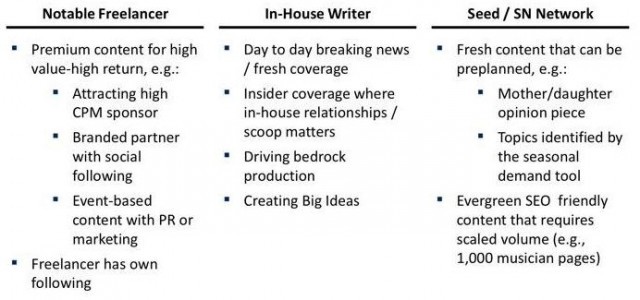 This needs no preface.

LADY GAGA PANTSLESS SEX PARIS SEX PANTS GAGA BEYONCÉ TEN BEST TIPS FOR PANTS IN PARIS SHOPPING GAGA TWITTER SHARE ON FACEBOOK SEX.