The State of Current Musical Fame According to the Coachella Poster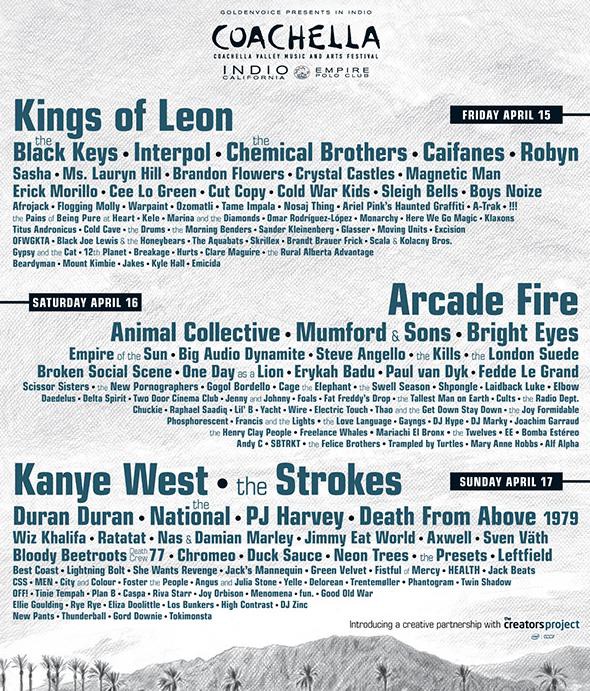 Oh, look, the Coachella music festival lineup is announced! (The festival takes place in the desert in spring. Mostly indie-hippies attend.) And a good point is made: what conception of the fame and relevance of its performers does the festival seek to convey? To the poster!
Robyn is now more famous than Lauryn Hill!
The Kings of Leon are more famous than Robyn! (This is probably true, if sad.)
Cee Lo Green and Sleigh Bells are equally famous!
Bright Eyes and Big Audio Dynamite are a bigger draw than the Scissor Sisters and the New Pornographers! (This here? This is patently insane.)
Animal Collective and Mumford are more important than Erykah Badu! (*Makes strangling noise*)
The Strokes are more important than PJ Harvey. (This was true for two seconds in 2002.)
Das Racist will not be appearing.