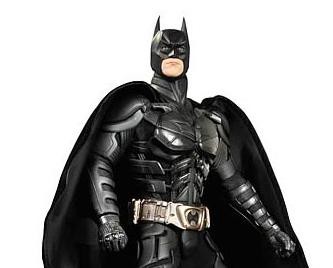 They came slowly, the franchise films, the grandchildren of the serials. The other night I was in the theater trying to see The Green Hornet for the second time (the first time, the theater started to burn down 30 minutes in, so I had to, like, evacuate (evacuate the theater, I mean, not like, in my pants), and then the next day sit through act one twice, which wasn't really the worst thing), and there was the omnipresent trailer for Pirates of the Caribbean 4: On Stranger Tides. And it suddenly occurred to me that we were on the fourth movie of a franchise built around a really rather terrifically lame amusement park ride. There is also a Pirates of the Caribbean version of Monopoly, you know. (The Amazon reviews note that "the Jail should have been changed to the Brig and Free Parking should have been changed to Free Docking." Which, God, really, are companies that lazy now that they won't even rename Free Parking for us?) Despite how enjoyable Johnny Depp nearly always is (The Tourist excepted), this is a really strange state of cultural affairs.
Pirates of the Caribbean, even more than Harry Potter, which you know, is a long multi-volume yarn about growing up and wrestling with the demons of our parents, rests on the inherent magic of formula and familiarity: there's nothing more soothing than old friends, back again. It's why people used to read books that weren't Harry Potter that had recurring characters! (Or at least why they used to read the Narnia books; now you can watch the increasingly more terrible movies — an extremely pure example of the evil of franchisedom, where each movie must continue to exist for its payday and yet should never have been made at all.) A franchise in general is good business, it's good psychology and it's good marketing. It's certainly a deeper draw than 3D, which, Jesus, let the 3D stop now.
And that the Internet is literally aflame today with the news that Anne Hathaway and Tom Hardy signed on for the next Batman movie, Christopher Nolan's third/last of that franchise, truly shows our deep devotion to running stories. (I mean, you knew this: among the top five films in the 2010 box office: Toy Story 3, Iron Man 2, Twilight: Eclipse. Poor Harry Potter and the Deathly Hallows, Pt. 1 came in at #6.) And there's a weird line down the middle of these franchises: some are fantastic (I mean, there is nothing wrong with Iron Man) and some are garbage. That's why Christopher Nolan isn't necessarily just big-budget-whoring with the Batman films, although there's questions about what Nolan is doing in general, to be sure, but: he's trying to make real movies about a man who fights crime.
What's going on though, what's a little unnerving about the whole thing, is that all this success means the hunt has been on, and hard, for future franchises. That means we live in a world where Peter Berg is directing a $200-million budget film, starring Rihanna, based on the game Battleship. (Her acting debut!) It is called Battleship! ("OMG, like, Rihanna, you sunk my battleship!) Also there are film versions coming of games including: Risk, Asteroids, Missile Command and oh so many more. They are all trials for franchisedom. That is what the shit-pile that is the Transformers franchise has brought to the entertainment industry.
That being said, The Green Hornet: Too Fast Too Furious is going to be kind of awesome though. I will attend its sequel! Jay Chou needs to get famous in America, he is awesome. Maybe America is ready for a three-film series of The Atom?