The Emergency Cigarette Plan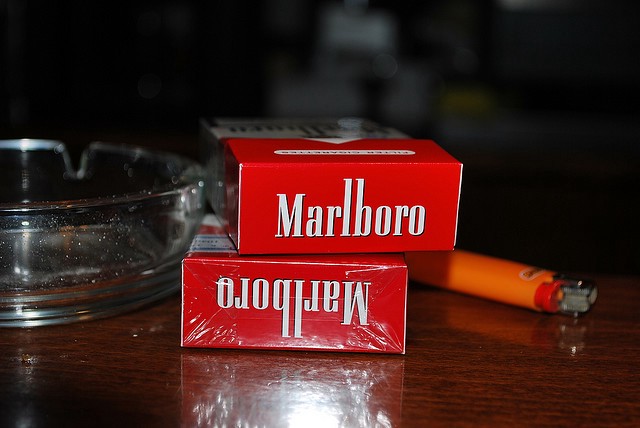 Choire: JESUS CHRIST AM I OUT OF CIGARETTES AGAIN
BALK: Fool
Choire: I DO THIS WRONG
BALK: Okay, here's the deal.
BALK: Take an empty pack of cigarettes and then keep it somewhere close but not directly visible. Every time you open a new pack of cigarettes, take one out and put it in the empty pack. If you ever get to twenty, start again, but until then you should always have emergency smokes.
Choire: …..
Choire: that sounds complicated???
BALK: It's incredibly simple.
BALK: I learned it from "Ranger Rick."
Choire: i can't remember things!
BALK: Sigh.
Choire: i used to hide cigarettes everywhere
BALK: Bad strategy. Go for just one place where you know you have them. The trick is just to make sure you keep adding with each new pack.
Choire: but.. but there's a finite… number… of…
BALK: Hahaha, okay, stick with your remarkably efficient "OH FUCK I NEED TO RUN TO THE STORE" plan.
Choire: but that's where the magic comes from!
BALK: Oh, right, I forgot about how sentimental and naive you are on this subject.
Choire: 🙁
Photo by Brett McBain, from Flickr.