Unemployed English Girl to Wed Soldier from Welfare Family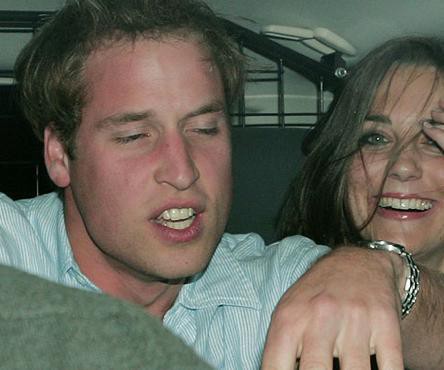 It was, the English papers say, a "marathon eight-year courtship." But like every marathon of… two people… it had a winner? Yes, that's a metaphor that doesn't hold up. But it does nicely reflect the idea of monogamy as constantly besieged — and also the idea of marriage being a prize, won by the woman. Because men just hate it, and have to be tricked into it! Welcome to the most sexist day on the planet earth in some time! In any event, today a girl, Kate Middleton, becomes an English princess; her "prize," a lifetime of agonizing social events. Also Prince William's rapidly declining looks (sorry!) and oodles of cash.
The Daily Mail has the most extensive chronology of the relationship's history. How desperate have the tabloids been for a scandal? Extremely desperate.
This is about all they've got: "But it was during William's Sandhurst passing-out parade that Miss Middleton's mother, Carole came under fire. Mrs Middleton, whose former career as an airline stewardess earned her the sniffy nickname 'Doors To Manual', was highly criticised for chewing what turned out to be nicotine gum during the formal ceremony."
Oh Carole, truly you are the greatest thing about this engagement. Most recently, Carole has been spotted "on the Dukan Diet (some days, it emerged, lunching on nothing more than prawns and cottage cheese)."
In any event, welcome to the best Internet comment ever, from here: "Her parents can't be overly happy. She has been largely unemployed since she left school and is now marrying someone who has been on welfare most of his life. With the new government's promise to cut housing benefit and force those who repeatedly turn down work into manual labour I do worry for them."
And here's London's mayor, Boris Johnson: "In a weird way, it cheers everyone up." Weird indeed. A brief pause in glassings is expected to continue throughout the evening in London.