Shocking Study Reveals Men Not All That Into Cuddling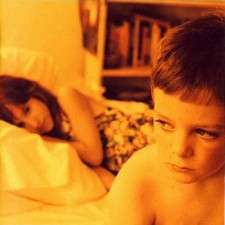 I have some astounding Science for you this morning. It may very well change the way you view the interactions between men and women. Are you sitting down? Good, let us proceed.
Any woman who has ever craved some reassurance from a man the morning after the night before knows there's a fair chance she won't get it. Instead of giving her a kiss and cuddle, he's just as likely to get up and put the kettle on, especially if the night in question was a fling. If this leaves women feeling a little neglected, then they can take comfort from a survey that shows their experiences are far from unique. The research, one of the first studies into our behaviour after lovemaking, shows that women like to chat and cuddle, while men would prefer to smoke, eat or make a drink.
The study also revealed that the only way you could make a man stay in bed and tell you how pretty you are and how great last night was is if he thinks he's going to get to do sex to you again.
Researchers theorize that men are less interested in sharing intimate moments once they've already done what they came for because, well, they've already done it, haven't they? And who wants to lie around stroking someone's hair and listening to her complain about the mean thing that bitch at the office said that really hurt her feelings and how much she loves her new boots? Every man knows that as soon as he has orgasmed an invisible clock starts ticking, and if he doesn't make it out in time he's going to wind up at brunch somewhere, quite possibly with her friend and the guy she trapped and then your whole afternoon is shot. It's simply an evolutionary strategy we developed to make sure we can watch football in peace. At least that is my interpretation of the study.
Anyway, there you go: Dudes want to hit it and quit. It's Science!