Of 16 'Observer' Departures in the Last Year, 12 Were Women or Gay Men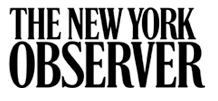 75% of the editorial staffers whose careers at the New York Observer predate the current editor that have since departed the paper are women or gay men. The current editor, Kyle Pope, was hired eleven months ago. As of this week, there are zero women editors at the paper, excluding the managing editor, Una La Marche. There are two women on the masthead's list of ten "writers" and two women on the masthead's list of 14 "contributing writers."
A timeline.
November 5, 2009: Kyle Pope named editor of Observer.
December, 2009: Christopher S. Stewart hired as #2.
December, 2009: Tom McGeveran leaves.
December, 2009: Gillian Reagan quits.
December, 2009: Josh Benson quits.
January, 2010: Hillary Frey leaves.
February, 2010: Meredith Bryan quits.
March, 2010: Joe Pompeo quits.
May, 2010: Katharine Jose quits.
May, 2010: Azi Paybarah quits.
June, 2010: Felix Gillette quits.
August, 2010: Alexandra Jacobs quits.
August, 2010: Eliot Brown quits.
August, 2010: Molly Fischer quits.
September, 2010: Simon Doonan quits.
September, 2010: Nancy Butkus quits.
September, 2010: John Koblin quits.
October, 2010: Sara Vilkomerson quits.
In the last quarter, 100% of staffers leaving the paper have been women and gay men.
One gay editorial staffer remains at the paper. (According to several staffers, that number is one; according to the paper, that number is "more than one.")
On the business side, an online GM was hired this year, who is a woman. Just recently, a new designer was hired to replace Nancy Butkus; Ivylise Simones, late of the Village Voice and Miami New Times. (Her work for the Voice looks very good, by the way!)
There are five reporters for the paper proper (as opposed to writers for the website). They are: Leon Neyfakh, Irina Aleksander, Dana Rubinstein, Reid Pillifant and Max Abelson.
Abelson is currently the paper's most senior staffer. A former intern, his first solo byline is dated July 2, 2006. Oh wait! Plus one in June, 2005. Abelson was 20 at the time.
Observer editor Kyle Pope wrote this in an email:
Three things about your post:
To say that all of those people quit or left the Observer is misleading. Some of them were fired.
Other than Una and Ivy, you don't mention any of our new hires.
Finally, since you seem to care, you're wrong on the number of gay editorial people remaining; it's more than one.