Inside Anna Wintour's Long Island Home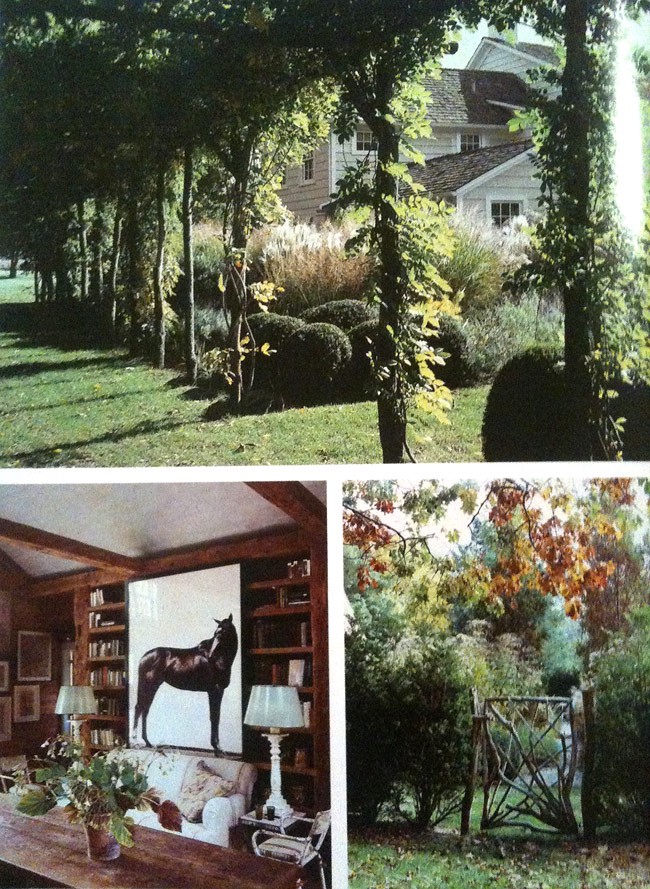 The always-magical World of Interiors October issue has wended its way to America at last, and? "US Vogue editor Anna Wintour now has a second Long Island bolthole," promises the table of contents. (It would be a coverline of course but that magazine doesn't have words on its cover, which, can you imagine that in America?) That particular rurality is generally described as Bellport, Long Island, except it's decidedly in Shirley. ("I just import the people I want…. I don't mind the town. It's white trash, of course, but I don't care," Wintour famously-and humorously!-once said.) But! However! And! So this guide to ANNA WINTOUR'S RURAL RETREAT is "written" by Anna Wintour herself, except it's "as she explains to Sally Singer." And it's awesome.
Singer (a genius) at last left Vogue to run T back in June, a job that had been vacant since April. And though it's hard to tell when this bit of Wintour-narration took place-the magazine photos were either taken toward the later half of this summer or possibly last summer, as Wintour's cortaderia selloana is already high, and also depending on how late in the year Wintour's rather spectacular wisteria continues to flower-it's easy to imagine Wintour doing this favor for both her "interiors wizard" (who also did Vogue's lobby) and for the Condé UK publication even while advising Singer on her career move (or, less likely, one guesses, Singer plotting the move on her own). All that intrigue aside, it's the text that's most delicious.
It begins:
It was perhaps eight years ago that a neighbor's change of fortune resulted in my good luck. The property that adjoins my 1820 Long Island summerhouse (WoI March 2006) came up for sale when its owner left in a hurry. It had an 1834 farmhouse, with loads of additions and 12 poky bedrooms. It had a perplexing reception room with difficult, though grand, proportions. It had lawns that tumbled down toward a beautiful-to-the-eye, toxic-to-everything-else river. It had nearly 25 acres of difficult trees in deer-infested woods. It was, as we say at Vogue, challenging.
Delightful!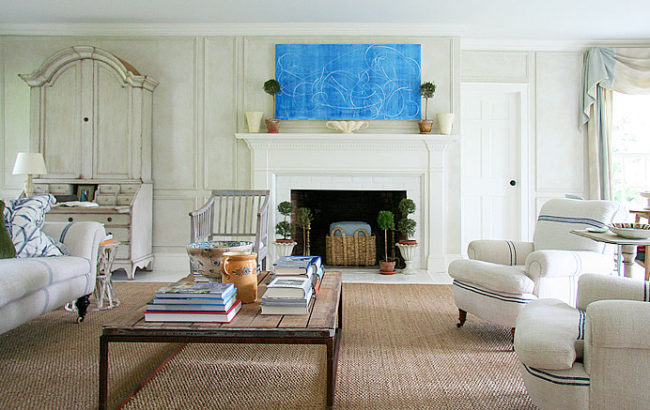 It goes on: "The crew dream up all sorts of surprises for me. There was once an enormous wooden water wheel in the driveway; to this day, I am not sure what it was doing there."
Legendary! Love it.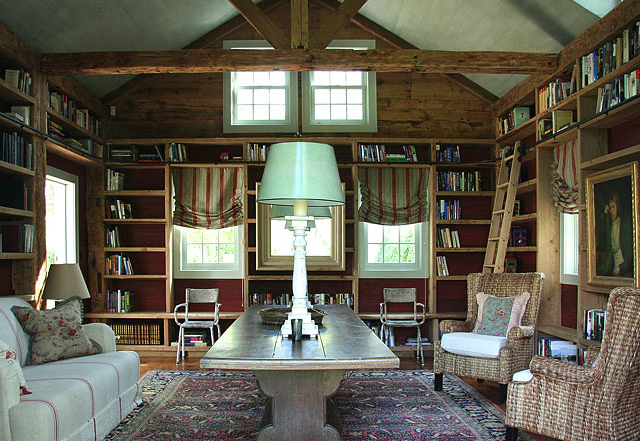 What's most striking is that as enjoyable as this all is, it's the least interesting thing in the whole magazine! What you really want to see are the pictures from Aynhoe Park, in Oxfordshire, which the owner has stuffed with 4500 plaster casts, many deaccessioned from the Met and from the V&A.;
Best magazine ever.