Two Men Named David Barton: How To Tell Them Apart
by Jordan Carr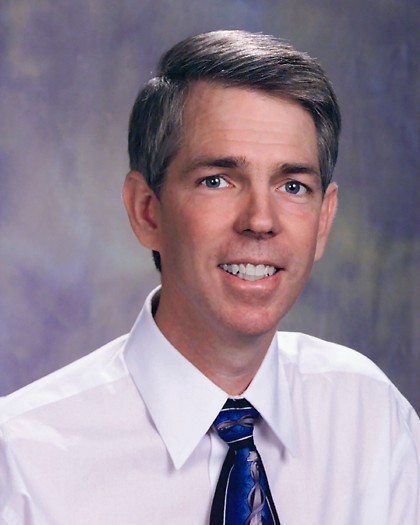 There are something like 300 million people in America. That's a lot, and so some of them are bound to have the same name. And when that happens, the only logical thing to do is to make a chart.
In this case, we present two David Bartons.
In one corner, David Barton, hailing from Aledo, Texas is an evangelical minister who has poked his head into the gay marriage debate, but is most renowned for his ongoing "scholarship," regarding which he insists that the founding fathers were much more religious than is commonly believed and that this whole separation of church and state thing is bogus.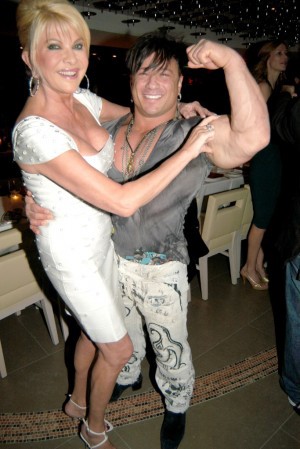 In the other corner, David Barton, of New York City, a gym entrepreneur whose eponymous gyms are located in Seattle, Miami, Chicago and New York City. Barton is known for his terrifying bulk, changing hairstyles and marriage to 80s party queen Susanne Bartsch-but he is best known for his David Barton Gyms, each of which resembles a nightclub strangling a gym.
Name David Barton David Barton
Location
Aledo, TX
New York, NY
Profession
Evangelical Minister
Gym owner
Marketing Strategy
Hater to the gays
Cater to the gays
But is troubled by their insistence on
Wanting to marry, exist
Meeting over craigslist, having sex all up in his gyms
Wait, did that last New York Times item include the line, "Just how much sex occurs in gym locker rooms — and whether it's more prevalent today than in the past — is difficult to gauge"?
No.
Yes, but they could have said it was "hard to gauge." Let's move on.
Physical appearance:
"A slender five feet eleven, with clear blue eyes, a narrow face, and silvery hair parted neatly on the side, 52-year-old Barton looks a little like Jimmy Stewart"
An "unbelievably large fitness guru and all-around tattoo-and-hair-gel beast", who "has the beatific smile of a cat lapping cream"
Wife
Cheryl Barton
Susanne Bartsch
What wife is best known for:
Nobody has ever heard of this lady.
Hosting super-fab parties, preposterous toy drives.
Disappointment to her is:
Failing to live up to the teachings of our lord and savior, Jesus Christ
When there isn't a beaded Armani gown to be found
Redemption to her is:
Found in the teachings of our lord and savior, Jesus Christ
"A giant jeweled chandelier dress."
Relationship with husband:
They probably talk about Jesus a lot, I'm guessing.
"both are guided by instinct, both are fond of praising one another's bedroom technique to near total strangers"
Has a child named
Damaris
Bailey
Political activity
Vice Chairman of the Republican Party of Texas, from 1997–2006
Giving Robert Morgenthau a shirt, money to Carl Levin, Mary Landrieu
Joins forces with:
Advertising strategy
Word of mouth, website, speaking tours
Subtlety, dignity, mixing messages and/or drinks
A long plane flight can be used for:
Reading a good Christian book
Working the glutes
He is ruining America via:
"an all out, lie packed, completely revised, Christian nationalist version of history, designed to muster support for a very clear political agenda."