Real America: Why Target Supports Tom Emmer
by Abe Sauer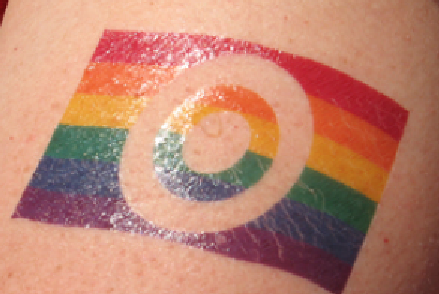 As we reported this week in our profile of Minnesota gubernatorial candidate Tom Emmer, a PAC called MN Forward raised hundreds of thousands of dollars in just a few weeks. MN Forward is using that money to run ads in support of Emmer, a Republican.
Target, long headquartered in Minneapolis, was one of the four corporate patrons of MN Forward. They forked over $100,000 cash and another $50,000 of in-kind goods and services. It's an odd move for a corporation that expresses support for gay rights. And it's your chance to stop whining and do something.
Progressive compared to its peers, Target extends domestic-partner benefits to gay and lesbian employees. It has also openly sponsored Twin Cities Pride and other gay and lesbian events in the state. Target puts its name on Minnesota AIDS Walk, a move that many corporations, worried about religious consumer terrorism, are far too cowardly to even consider.
Target's been deservedly rewarded, receiving a top rating of 100 percent on the 2009 and 2010 Human Rights Campaign Corporate Equality Index and Best Places to Work for LGBT Equality, the 2009 Rainbow Families Award and the 2009 Lavender Pride Award-and a reputation amongst the LGBT community as a "good" big box retailer.
Target's support for MN Forward and Emmer is surprising. Emmer's a candidate who isn't just indifferent about gay rights; he's outright hostile. Despite claiming to be for freedom and personal liberty, Emmer's name appears on the author line of constitutional legislature "protecting" traditional marriage.
Target says its support is for candidates who will "directly effect the company's retail agenda." And that's likely true. But Target's backing of a pro-corporation candidate (who might not even win) for short term tax-break profit in exchange for permanently undoing a reputation its worked hard to nurture-well, that's not a good idea. Activists are already upset.
I reached out to Target and gave it the opportunity to explain its actions, speak to the confused gay community and officially denounce Emmer's positions. Target stalled all afternoon, drafting a comment, and finally offered the following (unedited) statement:
"Target is proud to call Minnesota and communities across the country home. To ensure economic growth in those communities it is critically important to be able to provide jobs, serve guests, support communities and deliver on our commitment to shareholders.
Target supports causes and candidates based strictly on issues that affect our retail and business interests. In fact, Target's Federal PAC contributions year-to-date are very balanced between Republicans and Democrats, and we work collaboratively with legislators and officials at all points on the political spectrum.
Target fosters civic engagement through a wide variety of nonpartisan efforts aimed at enhancing team member and citizen participation in the political process. We encourage team members and citizens to engage in civic activities in the ways that are most meaningful to them, as we believe that engaged communities are healthier and stronger communities.
Target is proud of the diversity of its team, and we greatly value the wide range of perspectives offered by all of our team members. It is this diversity that creates our unique and inclusive corporate culture while helping our company remain relevant and competitive."
For the record, Target's statement does not even mention Emmer's name.
By approving direct influence on elections in Citizens United, the Supreme Court handed power to corporations. But at the same time, when they do so, corporations abandon their old black-ops approach and make themselves unusually transparent. This actually puts the true power in the hand of the consumer.
So: "Target supports causes and candidates based strictly on issues that affect our retail and business interests."
Target is giving every American, nearly literally, a vote with his or her dollar. So, self-respecting progressive Americans who profess to support the gay community, it's put up or shut-up time; here is your chance to go beyond complaining about the Citizens United ruling and actually act to define what a strict "business interest" is.
Citizens United is counting on you doing nothing.
Abe Sauer votes with his dollars and his votes. Image of official 2007 Target Pride temporary tattoo via Minnesota Public Radio.