Real America: Target CEO Chooses "Business" over Gay Rights
by Abe Sauer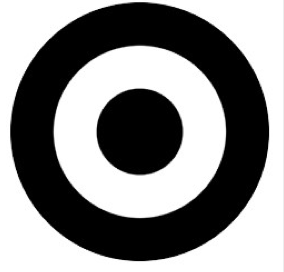 Last week, after we profiled Minnesota gubernatorial candidate Tom Emmer, we asked why retailer Target would support Emmer, by way of a PAC called MN Forward. Target's statement to us argued that "Target supports causes and candidates based strictly on issues that affect our retail and business interests."
Meanwhile, outrage continues to build within the gay community and within communities that support gay rights, directly challenging Target's interpretation of its best "business interests." Unfortunately for Target, the story is now spilling out of the state and getting national media attention.
But Target, long a supporter of gay equality in both its own organization and within Minnesota, maybe deserves a second chance. Some of the details about Emmer's anti-gay positions are only now getting more attention. For example, while his position against gay marriage was well known, his direct support for a group that advocates the execution of homosexuals overseas is just now receiving wider exposure (even though his possible finance violation associated with this group was known back in May).
We reached out to Target again, to see if, a week later, the corporation is starting to see its "retail agenda" in a different light. Target public relations gave us the below internal memo which CEO Gregg Steinhafel distributed to Target headquarters team members today:
Dear Target Team,
In the past week I've heard from some of you, including our GLBT team members, regarding your concerns with Target's recent contributions to MN Forward, an independent expenditure committee that is supported by a broad coalition of large and small businesses throughout the state, including the Minnesota Business Partnership and the Minnesota Chamber of Commerce.
As you know, Target has a history of supporting organizations and candidates, on both sides of the aisle, who seek to advance policies aligned with our business objectives, such as job creation and economic growth. MN Forward is focused specifically on those issues and is committed to supporting candidates from any party who will work to improve the state's job climate. However, it is also important to note that we rarely endorse all advocated positions of the organizations or candidates we support, and we do not have a political or social agenda.


In the context of this contribution, some of you have raised questions regarding our commitment to diversity, and more specifically, the GLBT community. Let me be very clear, Target's support of the GLBT community is unwavering, and inclusiveness remains a core value of our company. Some current examples of that support include:
• Domestic Partner Benefits
• Sponsorship of Twin Cities Pride
• Sponsorship of Minnesota AIDS Walk
In addition, Target's rating of 100% on the 2009 and 2010 Human Rights Campaign Corporate Equality Index further demonstrates the reputation our company has earned.


As CEO, I consider it my responsibility to create conditions in which Target can thrive, and I promise to do so with the best interests of our guests, team, shareholders and communities in mind. I appreciate your input and understanding.
 

Sincerely,

Gregg
Is Target CEO Gregg Steinhafel sincere? I would hope so. Certainly, being the CEO of a billion-dollar corporation is no small task, and I can only imagine, for such a man, that black and white is a luxury.
Of course, Steinhafel's case for his sincerity isn't helped by his personal recent contribution record. That he donated $5,000 to outgoing Republican Minnesota governor, and possible Presidential candidate, Tim Pawlenty's "Freedom First" PAC is no surprise. And the $5,000 of his money that went to the Retail Industry Leaders Association PAC seems a responsible move for a Target CEO.
But then there is the March 2010 donation of $5,000 (the individual limit allowed by the FEC) to Michele Bachmann's Bachmann Victory Committee.
Bachmann, the incumbent Republican representative from Minnesota's 6th Congressional District, is maybe the only Minnesota candidate to make Emmer look oh-so-gay-friendly. Bachmann, who supports a constitutional amendment banning same sex marriage, has warned that gay marriage would lead to schools where "little children will be forced to learn that homosexuality is normal, natural and perhaps they should try it." She has asserted that gay men and women suffer a "dysfunction" and that the gay community targets American children as "prizes" to be recruited. Steinhafel's support is especially bizarre given that Bachmannn has bashed corporations that "support the pro-homosexual agenda."
A titan of business makes tough decisions. Priorities must be identified. Target's Gregg Steinhafel seems to have chosen his priorities both for Target and for himself. So what exactly does he mean when he tells his own employees, "Let me be very clear, Target's support of the GLBT community is unwavering…," while at the same time maxing out his personal donation to a pinnacle of crazy and gay hate? Is he a bigot? Probably not. More likely is that he's just a typical CEO, for whom the only "unwavering" thing is money.
Giving the retailer a final opportunity to be clear, we asked if Target could "guarantee consumers it will no longer fund MN Forward if that money will be going to Emmer." Their reply: "Target political philosophy is to support causes and candidates based strictly on issues that affect our retail and business objectives. We can't speculate on the nature of future contributions."
So, there you have it. Target leadership, at both the corporate and individual top executive level, affirms its "unwavering" support for the GLBT community as long as that support comes after all other support. Given the chance for a small PR victory, the brand even declined the opportunity to stop donating to MN Forward.
And it's not like the PAC needs any more of Target's money. Another Minneapolis-based retail giant's name just popped up on MN Forward's supporter list. Best Buy has also forked over $100,000 to the PAC backing Emmer. Another shock for the gay community, as Best Buy has for years supported many of the same events as Target.
And an update: Reporter David Brauer, at the excellent MinnPost, points out that both Steinhafel and his wife have personally maxed out with contributions directly to Tom Emmer's campaign.
Abe Sauer knows when someone is being thrown under a bus.