I Don't Think The Word "Humble" Means What Diddy Thinks It Means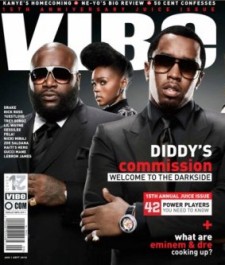 Vibe: Dr. Dre said that the last beat that floored him was 'All About the Benjamins.' How does that make you feel?
P. Diddy: "It's humbling. I was in the studio with Dre the other day. He started working on a record for me. Watching him as a producer is watching greatness. We had a lot of similar traits. It was like looking in the mirror. He would ask questions like, 'How you feel about this?' People don't really understand true producers want to know how you feel about things. We are some of the most observant people on the planet."
–Sometimes humility doesn't last very long.