Why R. Crumb Will Never Draw for the 'New Yorker' Again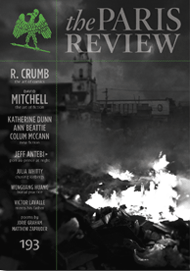 For every freelancer who's ever had a story or a photo or an illustration killed by a capricious-seeming magazine editor, take heart! It happens even to the most famous of us. In the new issue of The Paris Review-edited by TPR managing editor and Awl pal Caitlin Roper!-R. Crumb explains why he'll never draw for David Remnick's New Yorker again.
I was asked by one of the art editors, Françoise Mouly, Art Spiegelman's wife, to submit both covers and comic strips to them. I don't remember how it came about that all the strips ended up being collaborations with Aline. I guess maybe, probably, it was that I didn't feel comfortable doing solo strips for The New Yorker because of all the obvious restrictions and limitations — no explicit sex, etcetera — but, hell, the pay was good, and it's easy to do those strips with Aline without feeling too terribly confined. But I began to feel compromised after an editor there rejected a cover I did for them and would give me no explanation, and so I'm through working for The New Yorker. I refuse to work for anyone under those circumstances, no matter how much they pay. I saw what that did to Harvey Kurtzman's confidence as an artist, and resolved when I was still in my twenties to never let myself get into a trap like that.
I kind of love that.
There is lots of other great stuff in the issue! Including short stories by Colum McCann, Ann Beattie and Geek Love author Katherine Dunn, poems by Jorie Graham and Cynthia Zarin, and amazing photos of Haiti by Jeff Antebi. You may purchase it at your finer local booksellers or on the magazine's website.