The Weekend in Protest Pictures: BP! Immigration! Funerals!
America, you must be exhausted! When you weren't eating yourself into illness, you were busy protesting like a fine citizen. Here's the top five events protested over Memorial Day weekend.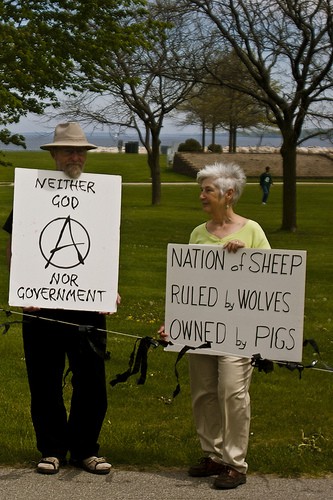 The British and/or British Petroleum. (Are the British going to be the new French, because of BP??? But then this time we'll have to give up eating… oh, right. Phew, no problem.)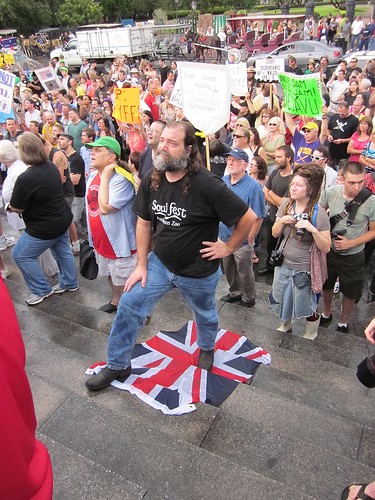 That gas station on the corner.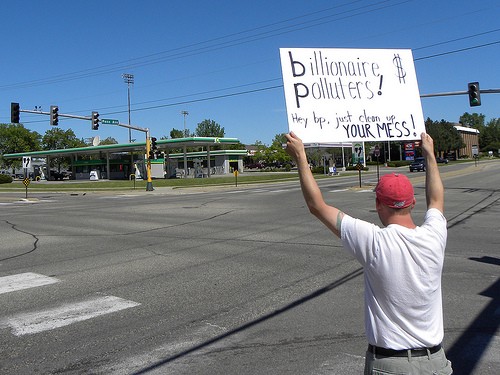 Gaza!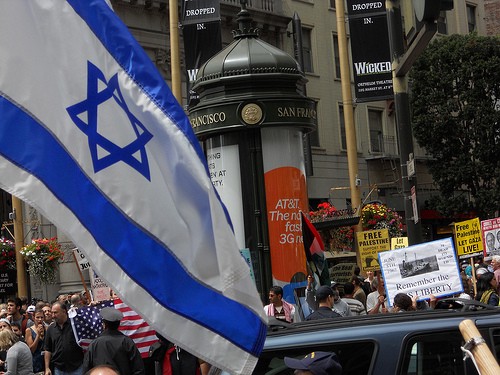 That imperialist fort/tourist trap in Minnesota, for sure.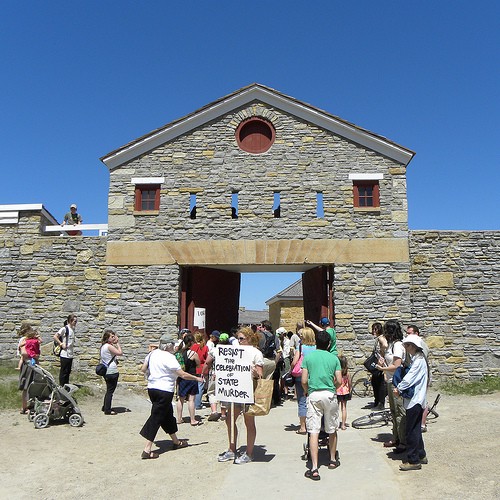 Ronnie James Dio's funeral!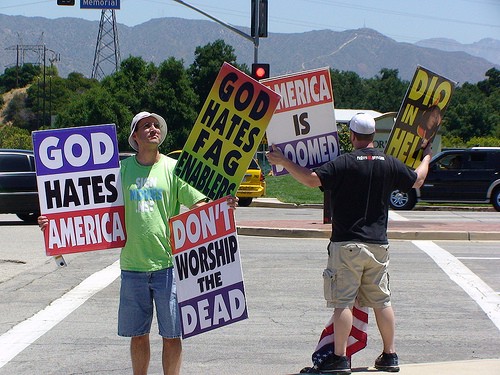 Also people protested the people protesting Ronnie James Dio's funeral.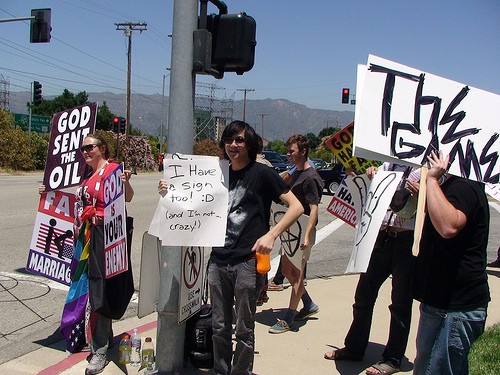 All photos property of their creators, from Flickr, used under Creative Commons licensing.