South Carolina Stays True To Dirty, Dirty Form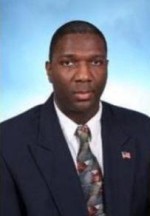 While various states may argue about over supremacy when it comes to political corruption, there is no disputing which of our nation's commonwealths practices the dirtiest actual politics: Step forward, South Carolina! Today's Washington Post even went to the trouble of nailing down the state's five nastiest races, one of which culminated in Tuesday's primary, where state Rep. Nikki Haley, a Republican of Indian descent, was forced into a runoff for the gubernatorial nomination. Her race looked like this.
Days after polling showed her surging into a solid lead over Rep. Gresham Barrett, state Attorney General Henry McMaster and Lt. Gov. Andre Bauer, Will Folks, a Republican blogger and former aide to Sanford came forward to allege an extramarital affair. Days later it was Larry Marchant, a one-time Bauer campaign aide, claiming he, too, had engaged in a sexual relationship with Haley. As if that wasn't enough, state Sen. Jake Knotts, a Republican, referred to Haley as a "raghead" in an interview with an Internet talk show.
Crazy stuff, although nothing particularly astounding for South Carolina. More interesting is the story of Alvin Greene, who won the Democratic nomination to face popular Senator Jim DeMint. What's Greene's story?
Alvin Greene is an unemployed veteran who has never held political office. After filing for the Democratic primary in the Senate race from South Carolina, his campaign seemed to stop. There is no Alvin Greene web site, no Alvin Greene bumper stickers, no Alvin Greene yard signs. There's not even an Alvin Greene FEC filing.
Nonetheless, Greene won last night's Democratic primary, beating Vic Rawl, a judge who served in the South Carolina legislature for four terms.
South Carolina's Democratic Party chair theorized that Greene won because his name was first on the ballot. Greene may have been unknown to the voters, but he is not unknown to the law:
Court records say he was arrested in November and charged with showing obscene Internet photos to a University of South Carolina student, then talking about going to her room at a university dorm.
Charged with disseminating, procuring or promoting obscenity, Greene could face up to five years in prison. He has yet to enter a plea or be indicted.
South Carolina Democrats are both apoplectic and suspicious. U.S. Rep. Jim Clyburn, the third most powerful Democrat in the House of Representatives, sees trickery.
"I don't know if he was a Republican plant," Clyburn said, adding that Greene "was someone's plant. What is an unemployed guy doing paying $10,000 to run for the United States Senate? That just doesn't add up."
Greene had no campaign infrastructure to speak of and his candidacy generated very little press attention. Still, the Democrat was able to win 59 percent of the vote Tuesday, earning his party's nod to take on Sen. Jim DeMint (R-S.C.).
Clyburn indicated that the circumstances were too bizarre for the election results to be legitimate and encouraged the U.S. Attorney's Office to investigate the charges currently pending against Greene.
What does the man himself have to say? Awl contributor Cord Jefferson interviewed Greene for The Root. Check it out. This is only going to get weirder, so you might as well have as much background information as possible.