The Official Awl NCAA Bracket Challenge: Our Winner Revealed!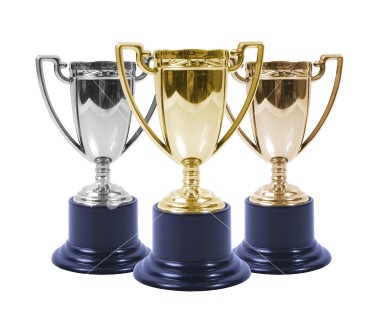 Believe it or not, it's been almost a month since we embarked on this magical journey that is the Official Awl Tournament Bracket Challenge. There have been ups, there have been downs, but like everything, it's run its course and now's the time to say goodbye. But you know what they say, if you really love something, let it go and if it comes back to you, it's yours forever.
So Duke won the actual tournament in a pretty exciting game that ended with (slight) underdog Butler missing the last shot in regulation to push the game in the overtime. It was a somewhat exciting finish to a very exciting tournament. I think we can all say that we really got our money's worth! (We paid zero dollars, so really, we would have come out ahead either way.)
More impressive than Duke's victory to become this year's best college basketball team in the world, though, was T. Keiser's ability to go into the Final Four weekend with the lead and hold off the rest of the field to win two Jock Jams CDs of his choice from those available for purchase at Amazon.
In no particular order (except by points), here is your top ten:
1. Mid-Major Major Major Major 2, T. Keiser
2. DetectiveGoose 1, J. Elliott
2. daedalus72 1, c. hollow
4. mgw, M. Withers
5. PDXDavidJ 1, D. Jacobs
6. yeetar 1, S. Bressack
7. Comfy Sweater, A. Dobbins
8. FaceYourFace 1, A. Skildum
9. Vitale Organ Meat, R. Iracane
10. bradluen, B. Luen
The highest Awl contributor was Kathleen "Katie Bakes" Baker, who after spending the first two weeks in the dregs, came out of nowhere (because, I mean, she's a girl, and it's not like this is a pie baking bracket tournament challenge, right?) to claim the contributor title.
The biggest surprise of the tournament however was probably Awl editor Choire Sicha's second page finish, for which he completed a bracket that was more correct than almost 3/4 of all of the other brackets in all of America, even while he has never watched college basketball in his entire life. Just think about that for a second.
And so I guess that rounds up the first annual Awl Tournament Bracket Challenge. Special thanks goes to Sorry Your Heinous (Ross, commenter #246) for his suggestion for us to even do this, and many thanks to all of the people who participated!