The Annotated White House Flickr Feed: He's Got Your Health Care Right Here
by Ana Marie Cox And Jason Linkins
One man stalks our President. His name is Pete Souza. Day and night, he tries to shoot the President, through every opening available. That is what she said, and here are GQ's Ana Marie Cox and the Huffington Post's Eat the Press editor Jason Linkins to explain this man's madness.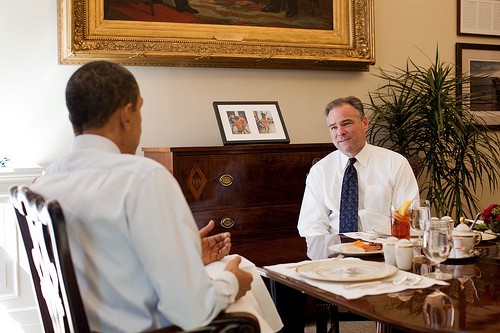 Yeah, what this image doesn't capture is the moment DNC chair Tim Kaine tried to slip a twenty into Barack's waistband.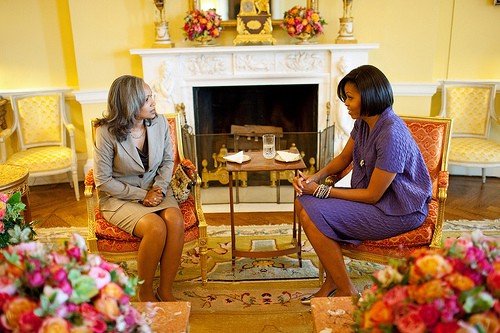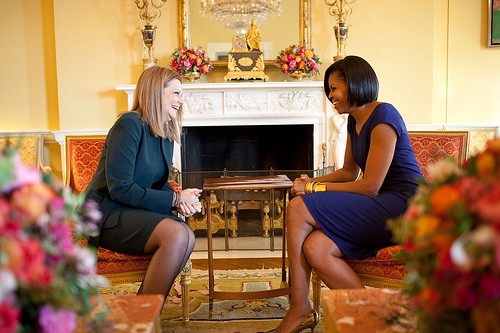 As a condition of aid, any nation in need has to agree to send their First Ladies — that's Elizabeth Preval of Haiti, above, and Ada Papandreou of Greece, below — to spend time in the Michelle Obama Kiss and Cry Room. (The degree to which each is turned to Michelle demonstrates their relative indebtedness.)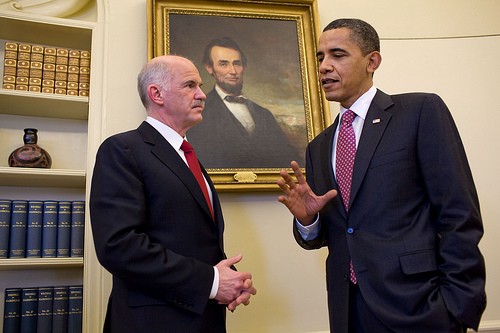 Yep. Someone let Obama wander too near the Lincoln portrait again!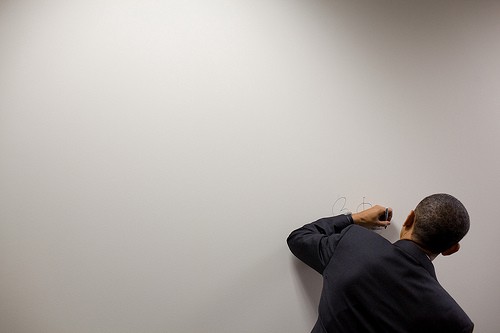 Obama leaves his left-handed graffiti tag on some clean wall. So tough shit, gentrifiers.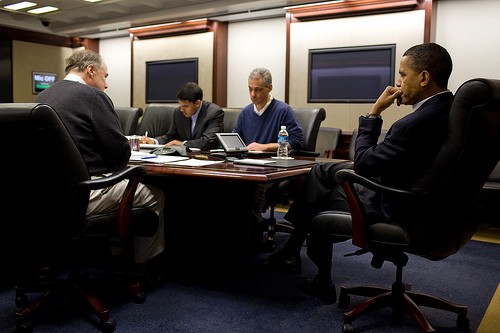 Jeesh, what is with Rahm's purple pullover? Is that a loaner from Axelrod?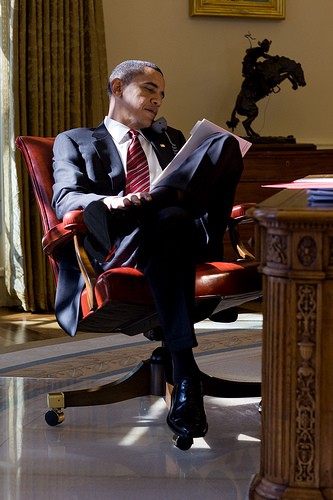 Seriously, who else gets their picture taken, going over paperwork?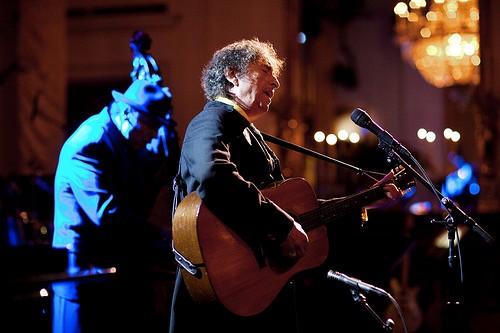 When the White House wants to get a counter-cultural figure that's neither clean nor articulate, they get Bob Dylan.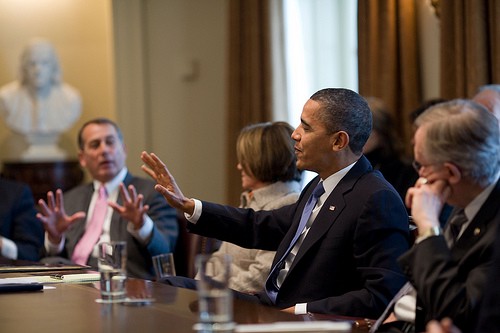 Boehner and Obama discuss melanin.
BOEHNER: "Yeah, well it takes me this many trips to the tanning salon to achieve this rich, blood-orange color."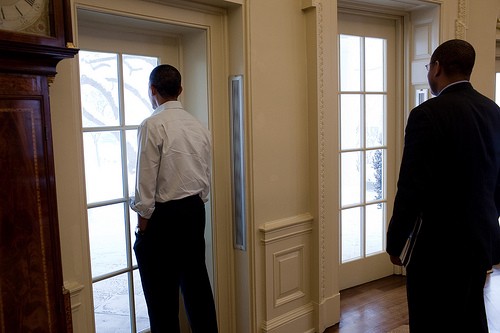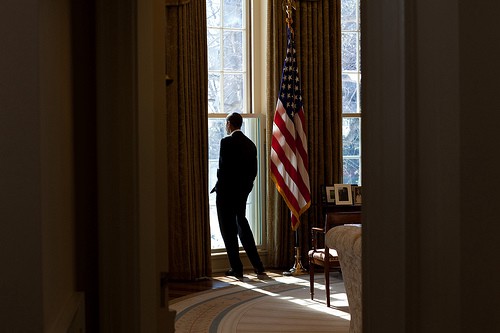 Here's how the Pete Souza "Hero, Pensively Framed" magic happens.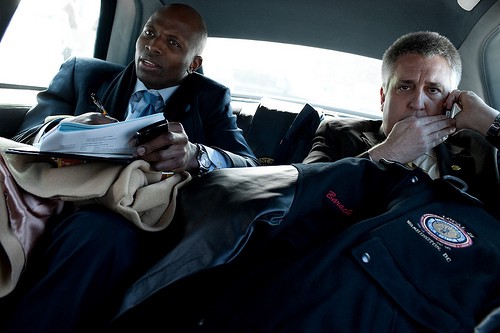 White House doctor Jeffrey Kuhlman, seen here tooling around in the "spare limousine," obviously needs a lesson from Sebelius on how to keep from spreading his goddamn germs around.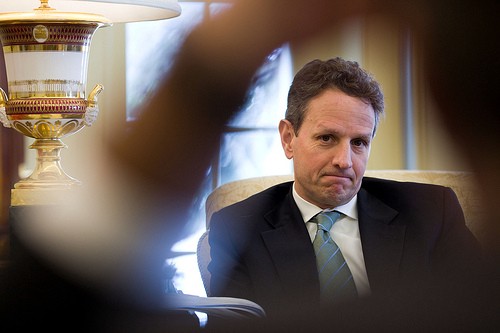 This is what Tim Geithner looks like when he is flirting. Now you know how that works.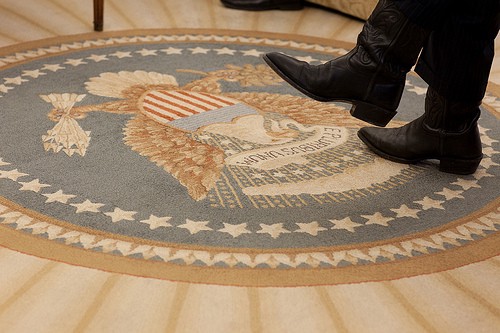 What? Peter Orszag wears cowboy boots? Did he lose a bet or something?
Obama's personal aide is "Reggie Love." He doesn't just SOUND like a hot athletic star, he IS a hot athletic star. Joe Biden's personal aide, seen above, is "Fran Person" — if that is in fact his real name. But, uh, either way: suits him.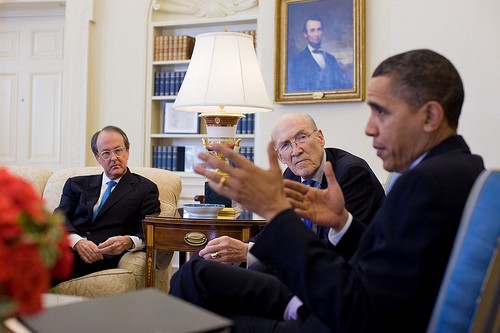 Meet Erskine Bowles and Alan K. Simpson, your National Commission on Fiscal Responsibility and Reform co-chairs. Hey, if those foreheads can't solve the financial crisis, whose forehead can?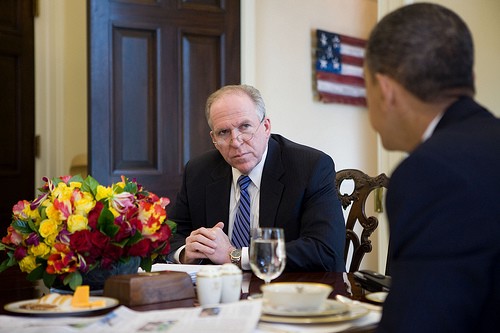 Barack Obama meets with Leo McGarry.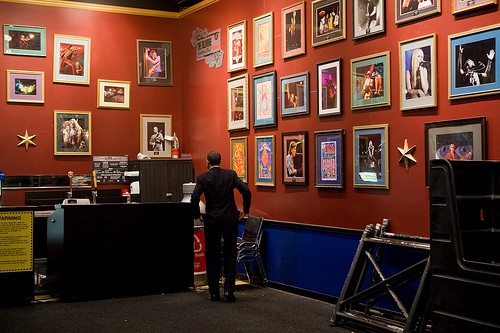 Obama looks at pictures of people who have gotten high more than he has.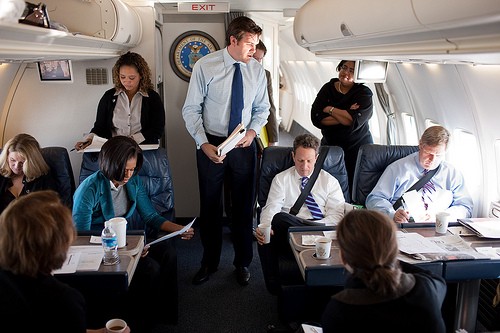 White House staffers pass the time on Air Force One playing Celebrity Password.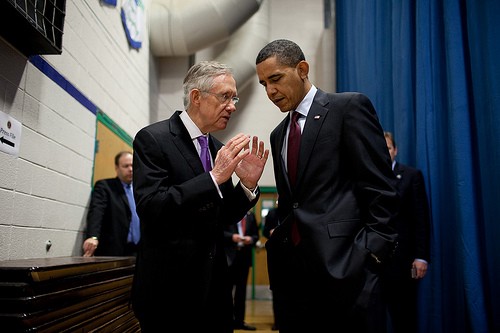 HARRY REID: "Yep, we're gonna pass health care reform by about THIS much."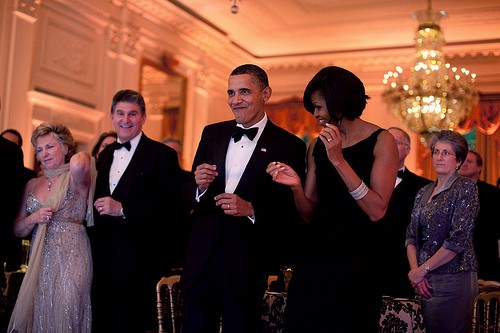 Oh, America. Your second black president is still pretty white.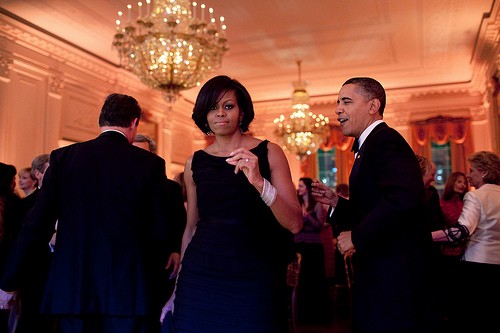 Uhm. Wow. Your move, Carla Bruni.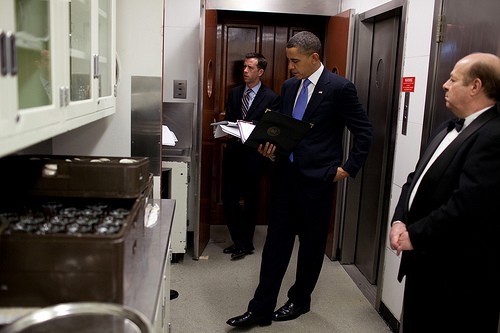 Hey, now. Did the WHITE presidents have to wait in the "butlers' pantry"?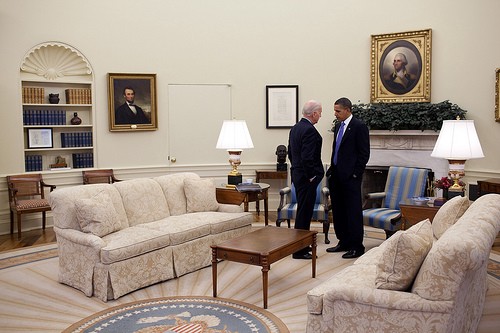 Obama and Biden have the first of what will be several conversations about implementing a "swear jar."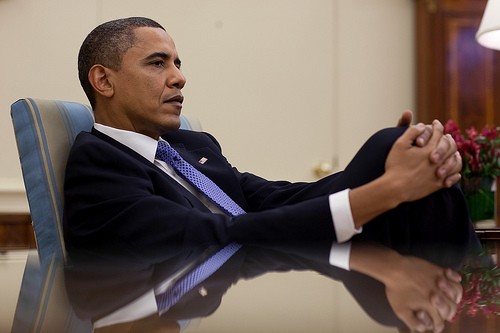 See that reflection? Yeah, I think we're now entering a whole new phase of Pete Souza visual crutches.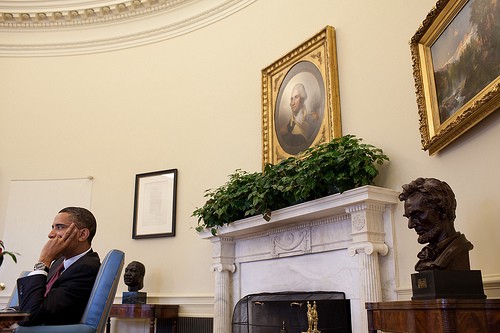 Pete Souza gets a bonus for each revered historical figure he can put in the same frame as Obama. This image is called "Yahtzee."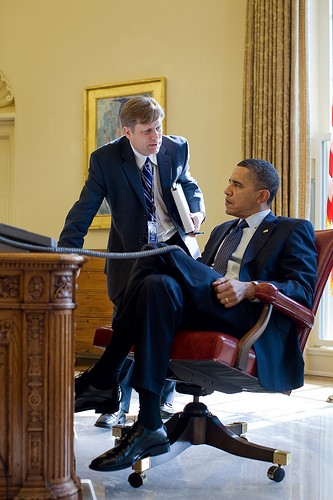 NSC Senior Director for Russian Affairs Mike McFaul struggles to break Obama out of his "listening trance."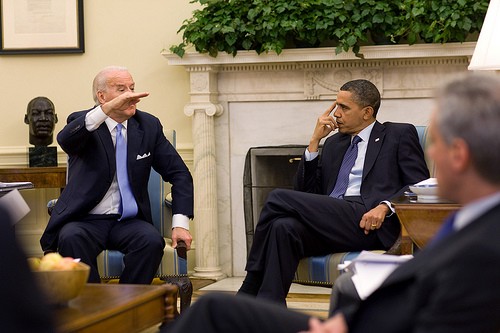 The rest of the WH staff leaves Joe Biden hanging. As usual.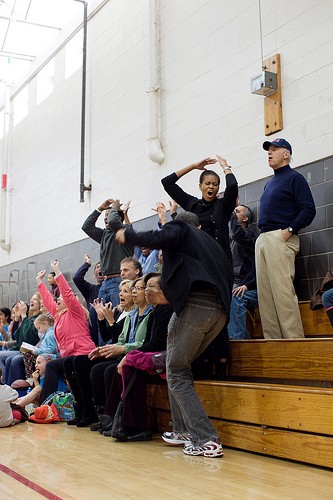 Barack Obama would later issue an executive order overruling Sasha's charging call.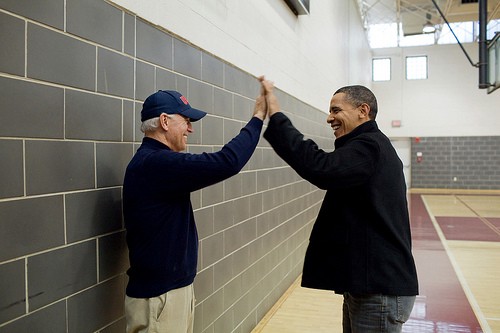 Biden finally gets the President "up high." Next time, "down low," Joe. Next time.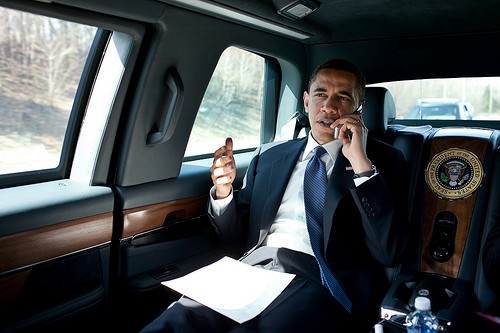 "I just had to call you 'cuz I'm calling FROM THE CAR… yeah, FROM THE CAR. THE CAR, man….Wow. I'm gonna have something from the mini bar next."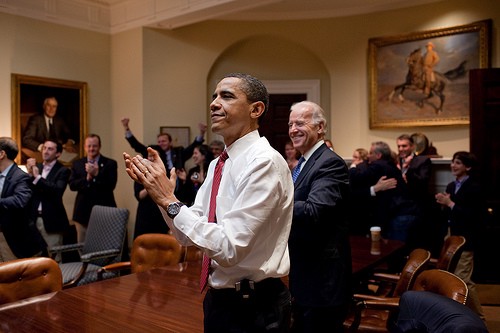 Fun fact: Pete Souza's been passing off this shot of White House officials reacting to the Michigan State-Maryland game as a celebration of health care reform's passage.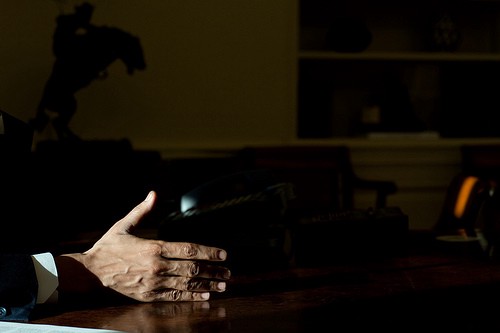 And what a valuable contribution to the history of health care reform THIS is! Unless he extended his middle finger toward Mitch McConnell at some point, we don't care.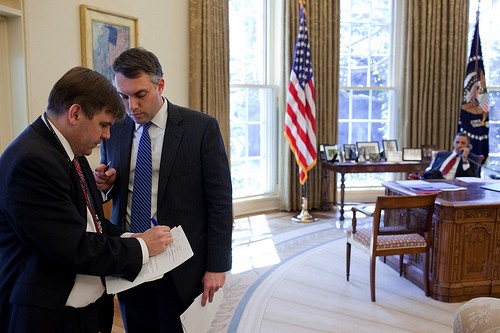 And now, a Child's Garden Of Obama Working the Phones, For Health Care Reform.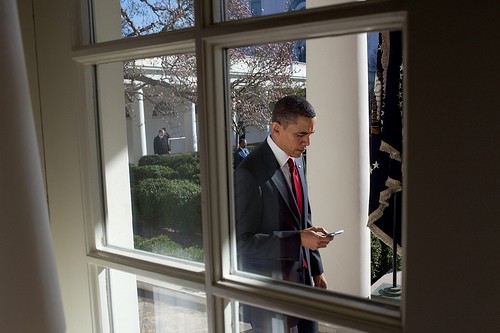 Obama checks his Blackberry, for news of the whip count.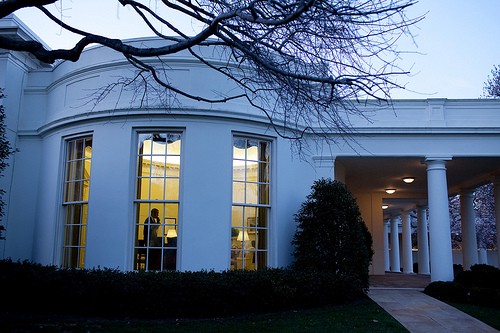 Obama on the phone…. from a distance!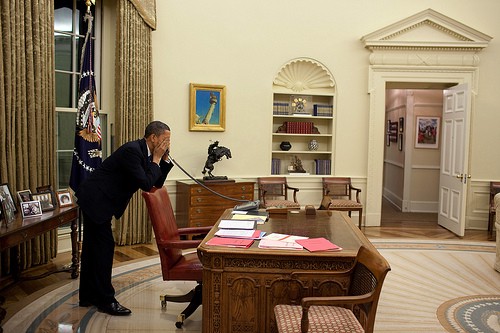 Obama on the phone… and pissed!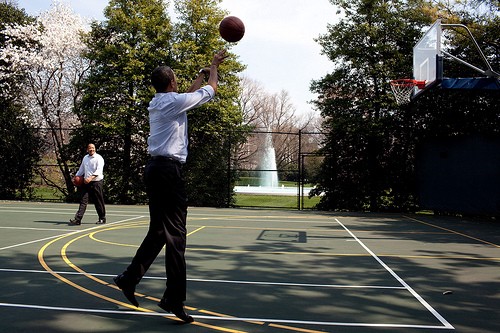 Brief break to shoot some H-O-R-S-E, with Michael Strautmanis, chief of staff for the Office of Public Engagement and Intergovernmental Affairs (fancy title for "Guy Who Shoots H-O-R-S-E with the president when he's feeling stressed).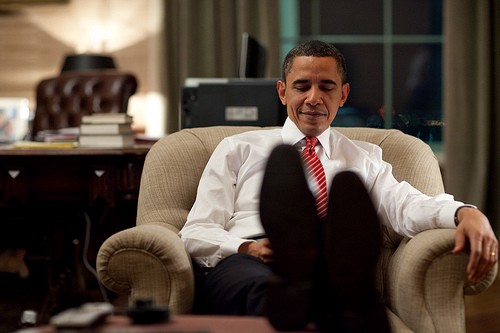 Then it's back to some health care reform sexting, with Louise Slaughter.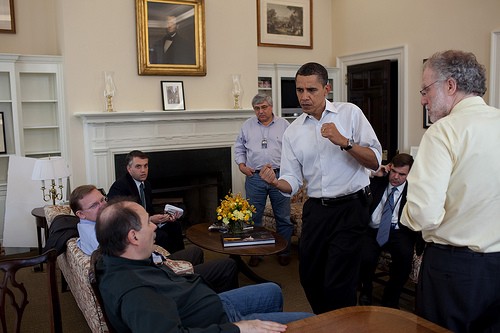 They want threats of violence? I'll give them threats of violence!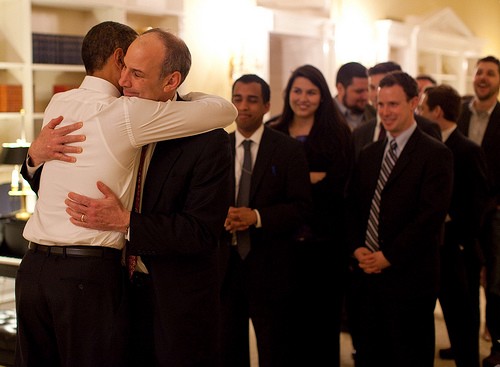 I think these people are literally in line to get hugs.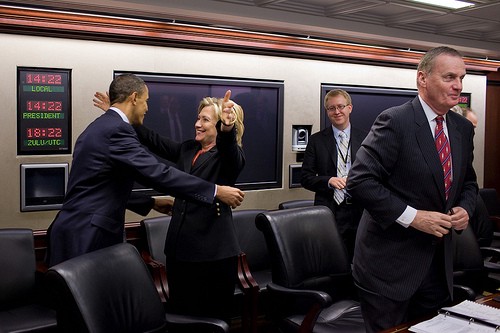 Then there's the VIP line, to get hugs.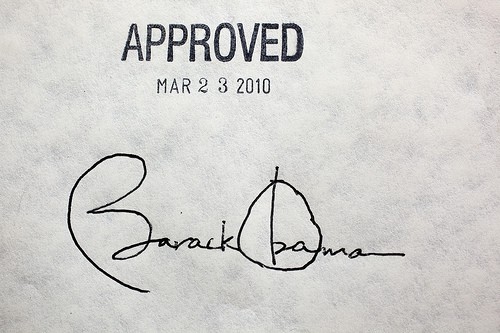 Ana Marie: I just think it's funny how fake this looks.
Jason: You're going to give Orly Taitz ideas.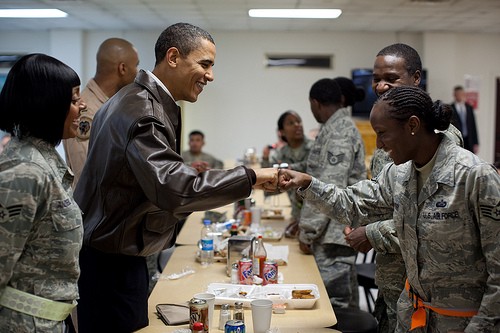 Terrorist fist bump alert!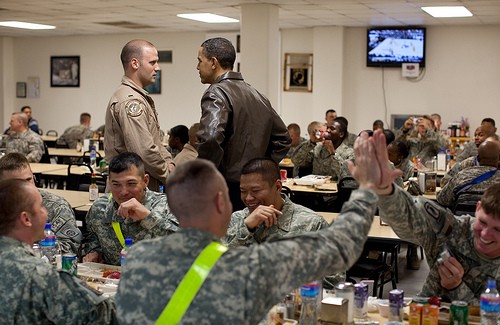 Apparently Afghanistan is so lawless, they even need crossing guards.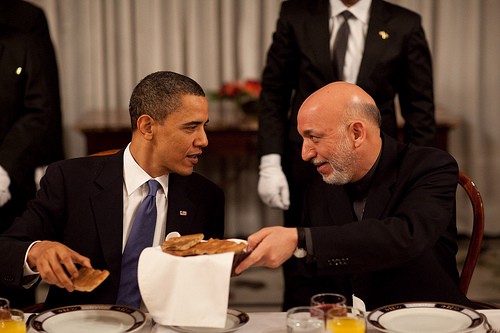 Seriously, Mr. President, you should try this falafel.