Henry Blodget Isn't Making Working for Him Any More Attractive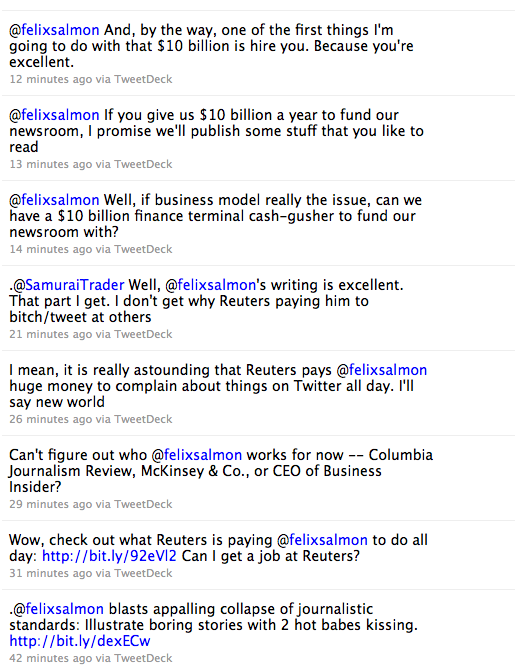 What do you do after you've fired blogger John Carney as managing editor of Clusterstock on grounds of lack of cheap sensationalism? Why not have a snippy little girl-spat with Reuters finance blogger Felix Salmon! Go Henry Blodget, go! Show the tweens how it's done.
Also, you know what? The Internet: Let's Get Rid Of It.