"Going Postal" Could Become Quaint Term By 2020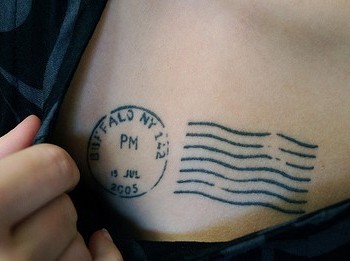 The US Postal Service is once again pleading with legislators to allow it to make its service less efficient and more expensive. Postmaster General John E. Potter told an assortment of lawmakers that the Internet and organizations like FedEx are but a few of the ills plaguing this country's mail system, and that his agency will probably lose some $238 billion over the next 10 years if he can't make some cuts.
The Postal Service is finally admitting that mail volume and revenue will probably never return to "pre-recession" levels, although wouldn't "pre-GMail levels" be a bit more accurate? Either way. Among the threatened changes:
•Â No Saturday delivery.
•Â Slower service.
•Â "Increases in postage-stamp prices that exceed the rate of inflation."
• Layoffs.
•Â The further decline of the handwritten thank-you note.
OK, so I'm theorizing about that one. But in the age of the Evite, it's probably not an incorrect assumption to make! And don't think that the Postal Service hasn't thought about the Internet, too:
The agency also plans to explore offering "hybrid mail products" that deliver some mail to customers via e-mail, Potter said.
Yeah, that's an innovation that could never ever go horribly awry, right?
[Pic via]