I think tiny hamsters in votive holders are cute. However, I would not advocate using a hamster as a candle.
Hey Moon, thought you were out of the woods huh? You're still in the cross hairs mutherfucker.
Posted on March 4, 2014 at 12:09 pm
2
Congrats, gentlemen. (Hell, I figured if the other low-number folks were coming out of the woodwork, I should, too.)
Posted on March 4, 2014 at 11:33 am
2
If by "sane" you mean "shrewd," that'd be the distant rumble of an oncoming election you hear beneath their feet.
Posted on February 24, 2014 at 2:03 pm
4
Jennifer Lawrence wasn't available?
Posted on December 12, 2013 at 9:59 am
4
@Bitzy
Bing Crosby owns that song. Also, it's a family tradition to play Bing Crosby Christmas songs and then my dad will do a great impression of Bing saying things like "Hey kids, Merry Christmas, now go outside and cut a switch I can beat you with." It's a great way to keep the spirit of the season.
Posted on November 23, 2013 at 6:10 pm
1
@hockeymom There is no possible way Bing Crosby is not in the top three. It's science.
Posted on November 22, 2013 at 7:03 pm
1
@hockeymom I see no way that drugs were *not* involved in the making of a playlist consisting of 50 versions of the same song.
Posted on November 22, 2013 at 6:36 pm
5
@KarenUhOh I have a hard time believing that any liquor in Balk's immediate vicinity has a chance to get old.
Posted on November 19, 2013 at 11:31 am
1
Iiiiii never meant to cause you trouble/Iiiiii never meant to leave you vulnerable to a wide and ever-shifting range of code exploits
Posted on November 18, 2013 at 11:35 am
1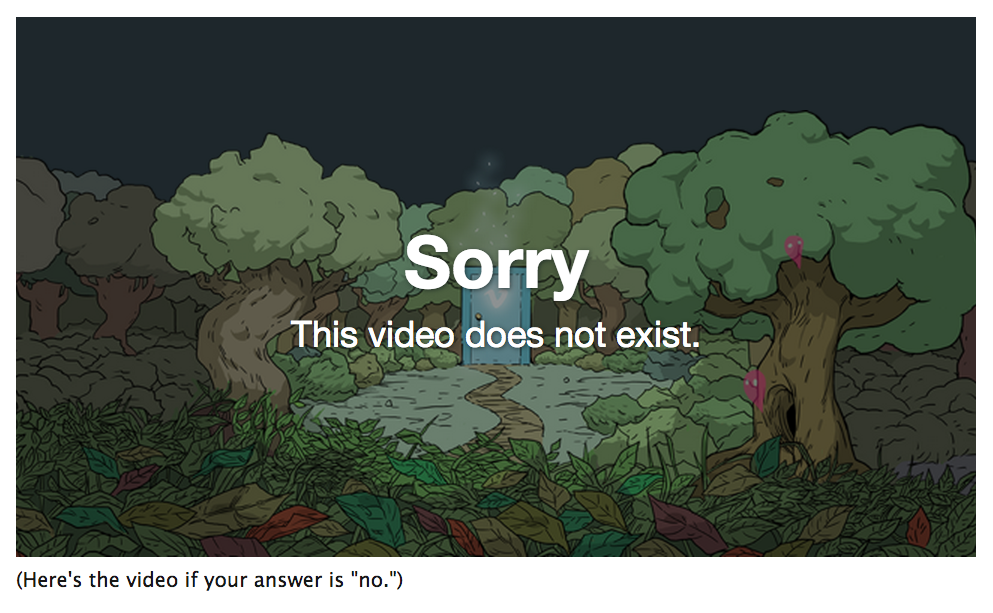 GOOD WORK EVERYONE WE ERASED IT FROM THE TIMESTREAM
Posted on November 4, 2013 at 12:10 pm
5